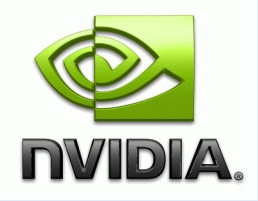 Deep Learning Engineer - WWFO at NVIDIA Corporation
Santa Clara, CA 95053
For two decades, we have pioneered visual computing: the art and science of computer graphics. With our invention of the GPU, the engine of modern visual computing, the field has expanded to encompass video games, movie production, product design, medical diagnosis, and scientific research.
Today, we stand at the beginning of the next era: the AI computing era. Ignited by a new GPU-based computing model of deep learning. This new model, where deep neural networks are trained using GPUs to recognize patterns from massive amounts of data, has become foundational in solving some of the most complex problems from academia, industry, and everyday life.
We are now looking for Deep Learning Engineers:
Are you creative, driven and love a challenge? As a part of our Solutions Architecture team, you will work with the most exciting computing hardware and software, driving the latest breakthroughs in machine learning and artificial intelligence. As a team full of incredible talent, we cut through complexity, and employ creative methods to conquer technical and organizational challenges, with a clear focus on action and efficient execution. This role offers the highly motivated an excellent opportunity to expand their career in the rapidly growing field of artificial intelligence while empowering the world's most successful companies!
In this role, you will be the person in charge (PIC) -- helping tackle complex technical challenges in various areas of deep learning such as object detection, segmentation, video understanding, sequence prediction, language translation, text to speech and speech to text, adaptive computing, memory networks, reduced precision training and inference, graph compilers, reinforcement learning, search, distributed and federated training, and more.
#
What you'll be doing:
Provide direction to customers and our diverse team of solution architects, engineers, and product managers.

Translate technical requirements into specific tasks, correctly represent the urgency of issues, call out inconsistencies, and ultimately drive issues to closure.

Assist in the development and evolution of engineering tasks from concept to completion, while conveying requirements and objectives.

Collaborate with our internal research and engineering teams at NVIDIA to solve diverse and complex problems.

Learning from the past while continuously improving your craft and everything around you -- supporting conclusions and recommendations with data, examples, and proof of concept.

Evangelize developments in our ecosystem; scouring arXiv, journals, and conferences for new algorithms, techniques, and capabilities.

You cultivate collaboration across geographic and engineering boundaries; encouraging new ideas and information exchange
What we need to see:
Minimum BS in Physics, Mathematics, Computer Science, Computer/Electrical Engineering or related field.

1+ years experience

Applied experience working on engineering projects, with a proven track record of significant contribution and collaborative success.

Strong communication skills and emotional intelligence.

You possess innate curiosity, self motivation, and a professional attitude.

Demonstrated uses of creative and forward-thinking for solutions to challenging problems.

You are comfortable with change in a dynamic environment.
Ways to stand out from the crowd:
MS or PhD in related fields
Open source project ownership or contribution, healthy GitHub repositories, instructing and/or mentoring experience.
Proficiency with DL frameworks such as PyTorch, TensorFlow, and/or MXNet.
Ability to create fun and engaging demos or proof-of-concepts that communicate complex ideas in an intuitive way.
Proficiency with other programming languages and domains such as C++, OpenGL, CUDA, MPI, UNIX, Terraform, Docker, Kubernetes, etc.
Performance analysis and benchmarking experience.
Cloud development and deployment experience with AWS, Google Cloud Platform, Azure, etc.
NVIDIA is widely considered to be one of the most desirable employers in the technology world. In this role you will have the opportunity to work with some of the most brilliant and talented people in the world. Are you creative, driven and autonomous? Do you love a challenge? If so, we want to hear from you.
NVIDIA is committed to fostering a diverse work environment and proud to be an equal opportunity employer. As we highly value diversity in our current and future employees, we do not discriminate (including in our hiring and promotion practices) on the basis of race, religion, color, national origin, gender, gender expression , sexual orientation, age, marital status, veteran status, disability status or any other characteristic protected by law.
deeplearning
Posted 30+ Days Ago
Full time
JR1923118