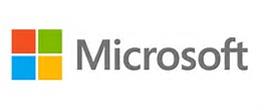 Delivery Data Scientist, Public Sector, Data & AI Solutions, Microsoft Services at Microsoft Corporation
Alpharetta, GA 30239
Artificial Intelligence (AI) is changing the world and the human experience. Would you like to be a part of the team that is making that happen for the Public Sector ? AI is a crucial part of Microsofts bold mission to empower every person and every organization on the planet to achieve more.
The Microsoft Services Americas Data and AI business is looking for a Data Scientist with Data/Advanced Analytics, Artificial Intelligence, Data Platform, Business Intelligence, and Data Visualization knowledge and experiences who have a mix of strategic business acumen and hands on experience delivering business application solutions and business value to our customers, in the cloud and on-premise, in highly competitive and complex situations.
You will join a small world-wide team of experienced Data Scientists chartered to lead the analytic journey for complex customer programs, deliver using the latest technology, and create an effective and collaborative community of Data Scientists in Microsoft. As AI transforms business and customers embed more and more analytics into workflow, you will lead AI innovation.
Responsibilities
Deliver on billable data science projects to external customers on behalf of Microsoft Services Data & AI domain. Your focus will be primarily with the Public Sector, Federal, State and Local Government

Provide sound advanced analytic work with proper documentation, codes and model guidance to the project team.

Make recommendations for future improvements on customers data estate to enable future work. Become a trusted advisor to the customer and enable their digital transformation.

Contribute to our data science communitys learning through best practices sharing & oversee/manage junior team members work

Understand customers business problem and recommend an approach, including proper data attributes that can contribute to delivering a viable solution using AI/ML.

Collaborate with relevant team members, developers, and Program Managers to ensure rules or algorithms are in alignment with business needs.

Drive new work sold and maintain a high level of customer satisfaction.

Work in a multidisciplinary, fast paced environment to build solutions for Microsoft's customers.

Help us position Microsofts Data and AI services with our customers
Qualifications
Top Secret Clearance - The successful candidate must have an active U.S. Government Top Secret Security Clearance. Ability to meet Microsoft, customer and/or government security screening requirements are required for this role. Failure to maintain or obtain the appropriate clearance and/or customer screening requirements may result in employment action up to and including termination.
Clearance Verification: This position requires successful verification of the stated security clearance to meet federal government customer requirements. You will be asked to provide clearance verification information prior to an offer of employment.
Required Qualifications:
5+ years of professional internal or external consulting experience in any of the following: predictive modeling techniques, statistical modeling or machine learning/AI

Proficiency in R or Python programming languages

A Masters degree, or bachelors degree with 10+ years professional experience, in any quantitative field

Fluent in English - Written and Oral

Ability to work in a challenging, dynamic environment with multiple interactions across teams with different backgrounds ranging from sales, services to research
Preferred Qualifications:
PhD degree strongly recommended in AI, Mathematics, Statistics, Physics or a related quantitative field. We find people with applied experience in a field with very large and complex data sets such as Biology, Physics, or Social Sciences do well in this role

Professional experience with SQL or Hadoop Demonstrate in-depth knowledge of standard predictive modeling techniques like CART, CHAID, Logistic, Time-series forecasting, etc.

Experience in data preparation and visualization.

Comfortable with Analytical tools, languages, or libraries, one or more: SAS, SPSS, R, Mahout, etc.
Personal Attributes/Interpersonal Skills:
Ability to work independently, as well as in teams of diverse discipline.

Excellent interpersonal oral and written communications skills.

Experience delivering results through collaboration across disciplines, feature teams, and partners.

Experience which includes estimating, scoping, and writing effective statements of work that clearly set expectations and limit risk.

Demonstrated excellence at presenting complex development topics to both business executive and technical personnel.
Location/Travel: You may be based anywhere in the U.S, with most of the work in the Washington D.C. area. Travel is an integral part of the work with our customers and can be expected to be up to 50%. A flexible schedule including remote work may be possible for calls and meetings in varying engagements.
Microsoft Services
Microsoft Services engages directly with customers around the world to deliver business value from the latest Microsoft technology. We bring together the best Microsoft innovation to empower companies on their digital journeys - from envisioning new possibilities to delivering and supporting the resulting solutions. Simply put, through professional services and support, we help customers and partners get the most out of their investment in our technology.
For more information, visit www.microsoft.com/Services.
Join us and be one who empowers billions! Thats incredible reach. When you combine that with your own inspiration, plus the freedom and support to make your ideas happen, you can make a huge impact on how people work and live all over the world.
Microsoft is an equal opportunity employer. All qualified applicants will receive consideration for employment without regard to age, ancestry, color, family or medical care leave, gender identity or expression, genetic information, marital status, medical condition, national origin, physical or mental disability, political affiliation, protected veteran status, race, religion, sex (including pregnancy), sexual orientation, or any other characteristic protected by applicable laws, regulations and ordinances. We also consider qualified applicants regardless of criminal histories, consistent with legal requirements.
If you need assistance and/or a reasonable accommodation due to a disability during the application or the recruiting process, please send a request via the Accommodation request form.
Benefits/perks listed below may vary depending on the nature of your employment with Microsoft and the country where you work.
tadjobs