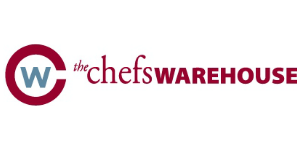 Delivery Driver CDL B at The Chef's Warehouse
City Of Industry, CA 91745
Summary: The primary function of this position is to drive a straight truck over 26,000 lb gvw for the purpose of delivering and unloading various products (meats, produce, frozen foods, groceries, dry goods) while providing excellent customer service to customers in an around the Cincinnati area. It is further required that above function be completed in a safe and timely manner and in accordance with Department of Transportation (DOT) regulations.
Essential Duties and Responsibilities include the following. Other duties may be assigned.
* Perform all pre-trip responsibilities to include: checking route numbers and account numbers for assigned deliveries, count items and check customer invoices of products that have been loaded, move tractor to the loading dock to attach preloaded trailer, and perform "pre-trip safety check" inspection of truck and trailer according to Department of Transportation (DOT) regulations.
* Drive to and deliver customer orders according to a predetermined route.
* Perform back haul pickups as needed.
* Unload products from the trailer with a hand truck a dolly truck or by hand and place them in designated customer storage areas.
* Verify delivery of items with customer and obtain proper signatures. Collect money (cash or checks) where required. Contact management for authorization when discrepancies on invoice and communicate all errors/returns.
* Use provided technology system to communicate with dispatcher at base in regards to delivery discrepancies of challenges during the delivery process.
* Perform all post-trip responsibilities to include: unload damaged goods and customer returns and complete necessary paperwork; turn in all funds collected daily; perform safety check on the vehicle, unhook and secure trailer; park and secure tractor and hand truck; complete Department of Transportation (DOT) logs (electronic or manual as required), company vehicle maintenance reports, discuss any traffic or parking violations encounter during delivery process and reconcile with appropriate company representative as required.
* Attend all required company meetings.
Qualifications
Education/Training:
* High School Diploma/GED required.
* Must have basic math skills (add, subtract, multiply, divide).
* Must have Commercial Drivers License (CDL), class A or B and be able to drive stick shift trucks.
* Must meet the medical requirements of the Department of Transportation (DOT)
Related Experience: Minimum 2 year over the road commercial driving experience or 6 months to 1 year of food or beverage delivery experience.
Knowledge/Skills/Abilities:
* Must be able to use, or learn to use, all equipment, global positioning systems (GPS) i.e. XATA, and tools used to perform the job.
* Must be able to perform all job functions safely.
* Must be able to work the scheduled/assigned times and required overtime for the position.
* Must know/have ability to learn MSDS information regarding all material used within the scope of the work.
* Must be able to apply tire chains.
* Must be able to perform coupling procedures for the Tractor/Trailer.
* Must have excellent customer service skills.
* Must be at least 21 years of age.
Equal Opportunity Employer Minorities/Women/Protected Veterans/Disabled