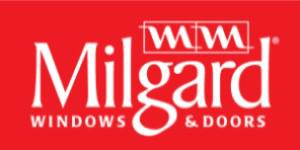 CDL Yard Hostler / Driver at Milgard Manufacturing, Inc.
Tacoma, WA
Description
A CDL Yard Hostler / Driver job in Fife, WA is available at Milgard Windows and Doors. Potential candidates must possess a valid Class "A" license based on specific location, delivery vehicles and requirements. You will be responsible for shuttling empty and full trailers and unload of products, parts and materials to multiple buildings within or between the Tacoma Manufacturing campus.  Milgard Windows and Doors is the leading manufacturer of windows and doors in the Western United States with operations in Washington, Oregon, California and Colorado. Milgard was recently acquired by MI Windows, which creates additional opportunities for growth and synergies between these two industry leaders.
Commercial Driver License (CDL) Driver job responsibilities include:
• Responsible for the movement of Milgard trailers & products to multiple buildings within and between the location's properties on the Tacoma campus. 
• Complete corresponding paperwork of deliveries and return to the Distribution Department.
• Ensure truck is properly loaded and load secured; truck is in operational condition and product is delivered without any damage sustained.
• Demonstrate Milgard's Core Values in all business interactions.
• Adhere to all facets of safety policies and procedures, including wearing required Personal Protective Equipment.

Requirements
Qualifications:
• Prefer one to two years of delivery and/or professional driving experience.
• Valid Motor Vehicle (MV) License for state of employment; valid Class "A" license based on specific location delivery vehicles and requirements
• Clean Department of Motor Vehicle record
• Read and navigate using a GPS (Global Positioning System)
• Exceptional customer service skills
• Ability to lift 75 pounds unassisted
Milgard is growing with a track record of strong financial performance, which creates opportunities for team members. A great opportunity to learn our business and show what you can do to build a great team and organization. We have a robust total reward offering including:
• Vacation and Sick pay
• Medical/Dental/Vision – Milgard picks up the majority cost of these important benefits!
• 401k Savings Plan
• Tuition assistance – continue your education; we will help!
• Career growth opportunities – take on more responsibility and grow!
If you are interested in Hostler Driver job in Fife, WA please apply now. To learn more about Milgard's products, services, and culture visit our website at www.milgard.com/careers We have built our success on our foundational philosophy of Respect, Service, and Excellence. Milgard Windows & Doors is a great place to grow your career as we continue to build an even greater organization!
#CB
#Monster
62,946.00 - 69,890.00 /year
Yard Truck Driver
What is this?