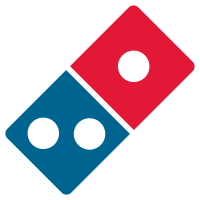 Delivery Driver at Why Be Normal Pizza, Inc. DBA Domino's Pizza
Chickamauga, GA 30707
Why Be Normal Pizza, Inc. is a growing Domino's Franchisee looking to bring on a delivery driver for an immediate opening in our company.
Who We Are:
Domino's has always been a values driven company. We are a purpose inspired, performance driven company, and we're always on the lookout for exceptional people eager to help us feed the power of possible one pizza at a time.
Our values are simple.
· Do The Right Thing. We act with integrity and make disciplined decisions, even when it's difficult or unpopular. High ethical standards and uncommon honesty are at the heart of how we work together.
· Put People First. It is everyone's job to create an inclusive culture. Our people are our key to our success, and we treat everyone with dignity and respect while valuing our differences.
· Create Inspired Solutions. Domino's is a company built on entrepreneurship and innovation. We get better every day by having the humility and the courage to embrace and lead change.
· Champion Our Customers. We deliver on our promises, treating each order and interaction an opportunity to deepen relationships by delivering great product, service, and experience.
· Grow & Win Together. We are committed to building an enduring brand that outlives our individual contributions. We will grow together, deliver exceptional results together, celebrate wins together, have fun together, and leave Domino's in a better place for those that come after.
If this sounds like the kind of environment where you can thrive and grow, please send in your application in today and we'll get back to you as soon as possible!
Job Description:
Seeking hard working candidates for our delivery expert positions.
Candidates must have their license for at least 2 years before applying. The vehicle must be insured with at least liability insurance with the candidate listed as a insured driver.
Delivery expert duties include showing up to work at least 10 minutes before your scheduled shift with your vehicle clean and gas tank filled ready for your shift.
Other duties include answering phones and taking orders from customers, cleaning various objects around the store, washing dishes, folding boxes, cutting pizzas, helping product line, prepping for days business, helping unload morning trucks, dating and labeling product.
Delivery experts are required to come to work in complete image (hats and shirts are provided ) everyday 10 mins before their schedule shift.
Delivery driving is a great part time or full time position with a fast way to make some extra cash. Leave with money in your pocket everyday
Requirements
What Domino's Requires Of Our Driving Team:
· 18 years or older
· A good driving record
· The ability to pass a pre-employment drug test and background check.
Job Types: Full-time, Part-time