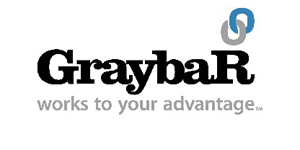 Delivery Driver at Graybar Electric Company, Inc.
Nashville, TN
Description:
More than a job– a career.
Join our team,and you might wind up in unexpected places. As a Delivery Driver for Graybar in Nashville, TN, you will be aface-to-face contact with customers as you deliver orders. You will safely drive a Graybar truck or vanfrom the warehouse to each destination, providing on-time delivery and goodcustomer service. As you're on site, youwill take an enthusiastic role in maintaining positive customer relations andpassing along customer feedback, and even promoting services and products! You may perform other duties in support ofthe warehouse such as loading and unloading trucks and using warehouse equipmentsuch as forklifts and pallet jacks.
In this role you will:
Helpdetermine best routes for delivery to meet customer expectations

Deliverproducts to Graybar customers while providing excellent customer service

Inspectvehicle and supplies

Safelyoperate vehicle at all times

Maintainproper truck logs

Worka local route – no overnights or weekends away

Nevertext and drive
Qualifications:
What you bring to the table:

Customerservice skills

Abilityto perform physical requirements necessary to work in warehouse environment;must pass pre-employment physical testing

Safelyoperate warehouse equipment and proper use of PPE

Experiencerequired driving a van or truck equal or below 26,000 GVW

Musthave valid drivers' license issued by his/her state of residence appropriatefor type of vehicle

Mustbe able to pass DOT medical exam and Commercial Motor Vehicle Certification
Why should you join Graybar?
Graybar is a leading North Americandistributor of electrical, communications and data networking products and a providerof supply chain management and logistics solutions. Come see why Graybaris continually ranked as a top employer across the country.
As an employee-owned company, ouremployees are the key to our success. We provide comprehensive benefitsand opportunities for learning and development. Whether you are juststarting your career or have years of experience, you will be proud to work fora thriving company with a solid foundation.Learn more at Graybar.com/careers
This is your chance to grow your career with Graybar. Apply now and find out what's next foryou.
EOE Minorities/Females/ProtectedVeterans/Disabled
Click the link to view your equalemployment rights (EEO Is the Law) http://www1.eeoc.gov/employers/upload/eeoc_self_print_poster.pdf