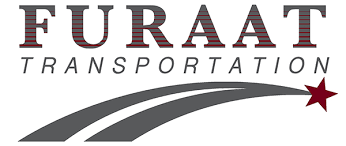 Delivery Driver at Furaat Transportation
San Diego, CA 92108
Furaat Incorporated delivers packages and smiles on behalf of Amazon customers every
day. We're looking for motivated, customer-focused individuals who want to join our team
delivering packages. As a delivery associate, you will deliver packages to homes, retail
locations, and other delivery locations.


Why Choose Furaat for your next career?
Competitive & consistent pay + Bonuses
Endless opportunities for everyone both part time & full time
Flexible work hours with 4-day work weeks
Exciting opportunities for growth.


Job Requirements (performed with or without reasonable accommodation)
Ability to lift, bend, reach above the head, kneel, crouch, and stretch during
shifts between 8-10 hours long
Open Availability is required.
4 Days shift, work hours can range from 8-10 Hr. Shifts • 3 Days Off)
Ability to operate and navigate a van
Ability to effectively operate a GPS
Ability to lift, push, pull and move boxes from 25-50 pounds.
Capable of moving up and downstairs
Possess a valid driver's license
21 years of age or older
Work Environment
Drives a delivery van to many customer residences and businesses climb in and out of a van and walk up and down stairs as required to deliver packages according to established procedures in all weather conditions.
Flexibility is key; routes may vary
Set core schedule, but there may be adjustments including, additional hours and
potential schedule changes depending on the time of the year

Basic Qualifications:
Possess a valid driver's license in the state of residence
High-school diploma or equivalent
Good Driving Record
Authorization to work in the United States
Must complete a drug screening test
Must complete a criminal background check
Job Type: Part-time/Full-Time/Seasonal-PT/Seasonal-FT
Competitive salary, safety bonuses, and benefits available