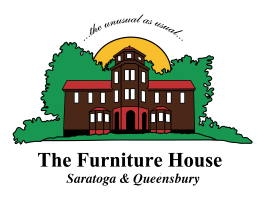 Delivery Driver / Warehouse Associate at The Furniture House
SARATOGA SPRINGS, NY 12866
Job Description
The Furniture House is looking for dependable delivery drivers and warehouse associates to join our growing family-owned business. Our goal is to provide high quality furniture while providing excellent customer service. We offer the opportunity to work in a clean, safe, and fun environment where everyone is treated like family. Join our family today!
Job Description:
Our delivery and warehouse team is primarily responsible for accurate and careful delivery of customers' orders. Additional duties include receiving and assembly of inventory, organization and upkeep of the warehouse and retail floors and general maintenance of the property. Deliveries tend to take place on weekdays with some deliveries on Saturdays. Hours are typically Monday through Friday 9 am to 5 pm.
Position responsibilities include but are not limited to:
· Handle incoming deliveries
· Prepare outgoing deliveries
· Deliver to a customer's home/business
· Warehouse organization and upkeep
· Moving furniture within the store
· Indoor and outdoor maintenance and cleaning
· Small construction projects possible
Job Requirements
· A clean driver's license.
· Able to lift and carry furniture.
· Use small hand and power tools.
· Must have a clean safety record.
· Ability to work in a team environment and take directions.
· Available to work flexible schedule and some weekends.
· Must be dependable and show up on time.
Warehouse staff wages are hourly.
Uniforms and cleaning service provided.
If this sounds like the job for you, please submit a resume. Thank you.