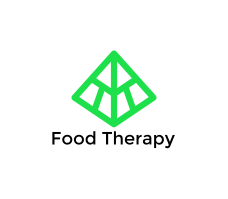 Delivery Driver at Food Therapy
WATERVLIET, NY 12189
Food Therapy is a fast growing meal delivery service in the Capital Region. We are looking for delivery drivers to help bring our meals to the various pick up locations we have throughout the capital region. Meals are delivered over night to our 14 pick up locations and some customer residences. Hours of delivery range from 10 pm to 6 am, Monday and Wednesday. Potential opportunity for more hours and more delivery days as we grow. Wages start at $19/hour with a minimum salary per week. Benefits and raises available with long term employment.

Job Responsibilities:
-Punctuality with delivery times
-Accountability over customer orders
-Communicate with Kitchen team about delivered items.

Job Benefits:
-50% meal discount
-Paid breaks
-Free shift meals

Qualified candidates will have excellent driving record (4-5 years), experience with home delivery service, and self motivated. Must live within the capital region (Albany, Troy, Schenectady) and be able to commute to our. Delivery van is provided. Contact us today if you think you qualify. Come join this fast growing start up and help us feed the Capital Region.
$19.00 - $20.00 /hour
Minimum Salary $200 per week