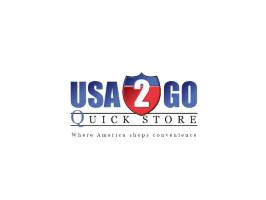 Delivery Drivers at USA 2 GO Quick Store
New Hudson, MI 48165
We are currently seeking candidates for a USA Delivery 2 GO, Delivery Driver. The role is to provide the best service through efficient route planning, exceptional customer service skills, and always practice defensive, safe and courteous driving skills.
Essential responsibilities include:
Make assigned delivery stops for delivery orders coming into USA Delivery 2 GO locations for customers on line ordering.
Communicate requests or complaints received from customers upon return to base location.
Obey all Michigan traffic regulations. Maintain a current valid driver's license and proper insurance requirements for vehicle.
Make only assigned, scheduled stops as designated by Delivery locations.
Always be alert and attentive, and never under the influence of any drug, alcoholic beverage, stimulants or depressives.
Check the condition of delivery vehicle daily
Maintain professionalism at all times.
Maintain communications with home store manager via cellular phone.
Protect from damage or loss all customer orders and packaging in your possession.
Plan the delivery routes in a .logical order of stops
Review deliveries for accuracy. Compare to customer invoice.
Operate company vehicle in a safe, responsible manner
Load and unload deliveries
Work with a sense of urgency.
Desire to meet customer requested delivery times.
Able to work in a fast paced, high-pressure environment.
Must have a clean driving record. (DMV required)
Willing to work reasonable overtime when needed to meet customer demands and delivery schedule goals.