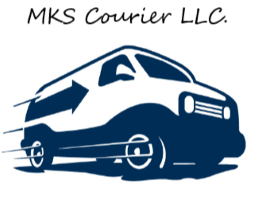 DELIVERY Route Driver at MKS Courier LLC
LANGHORNE, PA 19047
This is THE MOST IMPORTANT position in our company...and we treat you that way!
MKS Courier is looking for experienced and reliable route drivers to join our growing team in Langhorne, Pa. You will be given the keys to a BRAND NEW Courier Van, outfitted with an awesome uniform, and have access to the most cutting edge technology in the logistics business. Drivers will be responsible for local daily parcel delivery routes to residential and business locations in Pennsylvania and New Jersey surrounding our delivery station in Langhorne, Pa.
Qualified candidates will drive a standard cargo van on routes for approximately 10 hours per day. Drivers will load and unload their own parcels for the route assigned by their dispatcher and deliver parcels directly to customers or approved secure locations.
Benefits include:
Weekly paychecks,
Paid training.
You will qualify for medical, dental, and vision plans after 30 days of employment
Paid Time Off
Qualified candidates will be hired immediately.
Job Requirements:
A current and valid driver's license
Reliable transportation to the warehouse location
A valid email address
Complete a driving record and criminal record check
Complete a drug screening test
Must be 21 years of age or older
Preferences
Large vehicle driving experience (Preferred)
Delivery driving experience (Preferred such as Lyft, Fed Ex, UPS, Auto Parts, Pizza, etc.)
MKS Courier is an equal opportunity employer that does not decline employment based on age, race, religion, sexual orientation, gender identity, marital status, or any other characteristics protected by federal, state, or local law.
Job Type: Full-time
Salary: $15.50 - $16.00 per hour
We operate 361 days a year, which includes weekends & holidays.