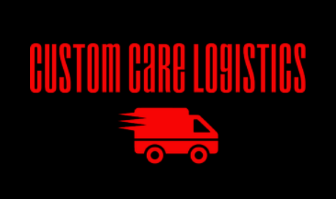 Delivery Specialist (Amazon Package Delivery Driver) at Custom Care Logistics
SACRAMENTO, CA 95838
Custom Care Logistics, an Amazon Delivery Services Partner, specializes in logistics and we are currently recruiting for a Delivery Driver job in Sacramento California.
We are hiring both full and part-time delivery driver positions delivering Amazon packages. Join us in delivering smiles to our customers every day and be part of the record e-commerce growth disrupting the market!
We want motivated, driven candidates who are reliable, trustworthy and those ready to make a difference in their community. Ideal candidates are energetic, passionate, and ready to be part of a world-class Team. Successful drivers put safety first and care deeply about customer satisfaction, this job requires the candidate to truly believe the customer is why this job exists.

Visit us at www.customcarelogistics.com to learn more about us and APPLY!
The responsibilities and requirements of the Amazon Delivery Driver job in Sacramento are:
Customer Service, Driving & Delivery Background Required.
Competitive drive and willingness to work hard.
Able to lift packages (up to 50 lbs Amazon Packages) and the ability to get in/out of a van quickly throughout the day.
Must be at least 21 years young with a valid California driver's license.
Desire to be part of a winning Team and culture.
Subject to a background check and drug screening.
Pass a motor vehicle record check as determined by Custom Care Logistics LLC to be eligible to serve as a driver. Good Driving Record (No DWI, DUI or more than 2 points on your record)
Must be a USA Citizen or have a valid and active working Visa
Come join a culture/company that supports their employees and has their back each and every day, one that values/appreciates hard work, satisfying the customer, and results. We are a unique Amazon Delivery Services Partner who truly cares about their employees and their families, unlike any other.
Approximate hours
Full and part time shifts available
10:00a - 8:30p, 8-10 hour shifts per day, 4-days is considered full time, flexible workweek, weekends available
Compensation:
Starts at $16.50 per hour with the capacity to go up to $22.00
Paid training 
(increases based on the initial start, experience, and performance.)
Possible hourly bonus available.
Opportunity to advance into senior-level positions quickly and grow with the company.
Benefits available after 30 days of full time employment.
If you are interested in applying for the Amazon Delivery Driver Job in Sacramento please include:
- Your resume
-1 to 3 professional references
Custom Care Logistics is an equal opportunity employer
Job Types: Full-time, Part-time
Pay: Up to $22.00 per hour
COVID-19 considerations:
We continue to prioritize the safety of everyone on our team. We provide face masks and gloves as well as hand cleaner and sanitizing wipes. We also practice physical distancing by maintaining 6+ feet apart from all others at all times. 

Visit us at www.customcarelogistics.com to learn more about us and APPLY!