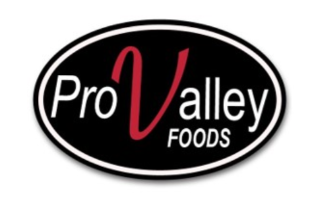 Delivery Truck Driver at ProValley Foods LLC
Houston, TX 77006
Job title
Delivery Truck Driver
Reports to
Office Manager, General Manager, Director of Transportation
Job purpose
The Delivery Truck Driver performs a number of duties in support of our organization. The core responsibility is to safely and efficiently deliver products to multiple destinations. The ideal Delivery Truck Driver has a strong work ethic, safe driving record, and is consistently punctual.
Duties and responsibilities
Drives company vehicle to deliver meat products and other foods to customer's place if business.
Collects payment from customers on COD orders and records customer information according to Standard Operating Procedures.
Follows directions or uses a map to locate delivery addresses or locations efficiently.
Collects and organizes required paperwork for delivery and transfer activity.
Treats all customers and their agents with courtesy and respect. Acts as a customer service liaison between the site customer and the facility personnel.
Informs distribution center management or personnel of any customer complaints or requests in a timely manner.
Collects or picks up rejected or unsold merchandise from delivery sites as directed.
Loads vehicle safely and accurately.
Performs routine safety check on vehicles according to company guidelines.
Follows Standard Operating Procedures while carrying out the responsibilities of position.
Complies with all company safety standards as well as state and federal regulations.
Requires lifting and loading cases ranging from 50-90 pounds repeatedly during work hours; and pushing/pulling 50 - 150 pounds of force. It also requires reaching, squatting and bending while delivering and merchandising products in the store. Unloads pallets of product from the delivery vehicle with an electronic pallet jack and 2-wheel dolly, and puts the product in a designated area in the stores' backroom.
Qualifications
High school education; or up to one 6 months related experience or training.
Valid CDL - class A license
Pass the DOT drug test and DOT Physical. Physically qualified to drive a commercial motor vehicle in accordance with FMCSR requirements.
Must be able to meet the driver eligibility guidelines for the Company.
Can read and speak the English language sufficiently to converse with the general public, to understand highway signs and signals and to respond to official inquiries.
Working conditions
The Delivery Truck Driver is subject to outside environmental conditions.
15.00 - 17.00 /hour
Bonuses