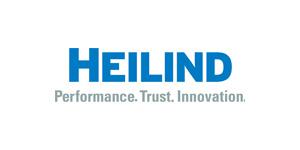 Delivery Van Driver at Heilind Electronics
Santa Clara, CA
Job Title: DB Roberts Delivery Van Driver
Reports to: Warehouse Manager/Supervisor
General Summary:
Some delivery and customer service experience is beneficial. Good driving record. Team oriented individual. Good communication skills. Ability to adapt to changing schedules. Good decisions making skills to service customers promptly.
Responsibilities:
Packing of staged deliveries in the morning.

Perform general maintenance safety check of vehicle, report any deficiencies.

Maintain vehicle log as necessary.

Loading and securing deliveries on the van.

Maintain proper knowledge of loaded items.

Adhere to written and verbal delivery instructions.

Ensure delivery schedule is followed and paperwork is in order.

Mentally chart out best possible routes using maps or GPS.

Safe and professional minded driving demeanor and follow all traffic rules.

Adhere to posted speed limits.

Ability to lift up to 50 lbs.

Provide customer with delivery receipts and maintain receipt signatures.

Handle discrepancies with the customer professionally and inform supervisor of any complaints that need resolution.

Maintain a professional appearance and decorum.

Unload packages, deliver and restock containers or bins, if the account requires.

Pulling, Picking, Packing and Shipping as needed when in the warehouse.
Qualifications:
Position requires a minimum of a High School Education or equivalent. Good driving record.

Must be a U.S. Person
This position requires use of information or access to hardware which is subject to the International Traffic in Arms Regulations (ITAR). To perform the position, you must be a U.S. Person as defined by ITAR. ITAR defines a U.S. person as a U.S. Citizen, U.S. Permanent Resident (i.e. �Green Card Holder�), Political Asylee, or Refugee