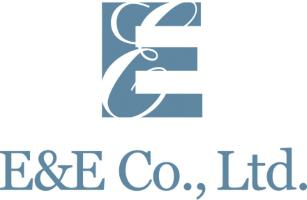 Demand Planner at E & E Co. Ltd.
Fremont, CA 94538
E&E Co. is a dynamic and growing home furnishings company, seeking a Demand Planner to join our increasingly vital e-Commerce division.
E&E Co. offers competitive compensation, benefits and opportunities for growth within the e-Commerce & Textiles industries. If you are excited to take on new projects and passionate position in the world of e-Commerce, apply today!
Job Duties and Responsibilities
· Develop and manage top ecommerce sales channel Amazon forecast models for large numbers of SKUs based on historical sales data and foresee seasonality, promotional trends and any unexpected sales variation in price and sales ranking fluctuation.
· Align and analyze the overall inventory and roll-up forecasting against sales budget highlighting variance. Anticipate the changes in overall ecommerce business changes and find strategies to overcome target budgets.
·Collaborate with sales, marketing, planning, and product management team to understand the changes in demand patterns and short- and long-term forecasts based on Amazon business judgement and new product launch strategies.
· Provide supportive role for sales team on Amazon business operation and promotional strategies.
· Coordinate with planning team on updating forecasting and find replenishment target goals to ensure proper and accurate inventory purchasing under production guidelines.
· Gather large raw data from Amazon analytics portal and internal system and create analyze sales and inventory reports and strategies to identity the changes and impacts to sales team.
Requirement:
· Four-year bachelor's degree required in related field.

· 2+ years of experience in Amazon experiences.
· 2+ years of experience in Ecommerce industries.
· 2+ years of experience in demand planning and forecasting.
· 2+ years of experience in ERP systems.
· Vendor Central experience preferred.
· High proficient with Microsoft Excel skills. Prefer VBA, but not require.
Job Type: Full-time
80,364.00 - 97,705.00 /year
Demand Planner
What is this?