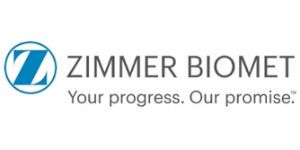 Demand Planning Senior Analyst (615788) from Zimmer Biomet
Warsaw, IN
Job Summary
Responsible for establishing, maintaining and improving the forecasting/demand planning process through integration of data from Product Marketing, Development, Operations, Sales, & Financial Management to produce an accurate and timely weekly forecast. Through weekly planning sessions, the position will prepare data for upload of the base forecast in the demand planning system, monitor performance, identify and recommend action plan(s) to ensure that forecast accuracy and inventory targets are achieved and customer service requirements are maintained.
Principal Duties and Responsibilities
•Interact with various areas including marketing, manufacturing, shipping, R&D, and purchasing to ensure a smooth demand process.
•Alert all necessary personnel to upcoming shortages or backorders.
•Assess safety stock levels and recommend changes where needed.
•Implement changes into the MRP system to ensure product availability.
•Establish and maintain tray production forecasts and coordinate with the actual production and shipping of trays.
•Assist in the rationalization process and measure its affect on inventory values.
•Provide daily backorder status information for management review.

•Revises base forecast model for multiple product groups to incorporate customer/market requirements and yearly business plans.
•Understands and reinforces manufacturing, development, sales/marketing and finance management processes to link with closed loop forecasting process.
•Reports on the business impact of timely and accurate forecasts for multiple product groups. Tracks weekly/monthly forecast error results versus established targets; identifies and reports on root cause for forecast error below targets.
•Works with production planning and deployment to transfer/translate consensus forecasts for operational purposes
•Analyzes inventory data and make recommendations to effectively bridge supply outages in addition to providing root cause analysis of shortages and cancellations.
•Establishing processes to measure forecast against actual sales, obtaining feedback, analyzing results, performing root cause analysis, generating reports and making recommended action steps.

Expected Areas of Competence
Ability to quickly and accurately generate action requirements based on Planning System outputs.
Excellent Spreadsheet skills and proficient use of Microsoft Office products (Excel, PowerPoint, Word) and ERP systems experience required.
Understanding of MRP and MRP II techniques, principles and concepts required.
Excellent communications skills required with the ability to communicate appropriately with all levels (able to communicate equally well with production line workers and the Company President).
Must be a self-starter, self-managed, an effective team player and possess excellent analytical / problem solving skills.
Must have the ability to handle complex problems, make sound decisions and work independently under the pressure of a heavy workload with significant time restrictions.
Needs good understanding of the manufacturing process (from raw materials to finished product), sound accounting principles, inventory control and paperwork flow necessary to be able to function responsibly in this position.

Education/Experience Requirements
•Bachelor\'s degree in Statistics, Mathematics, Supply Chain, Finance or related discipline and a minimum of 5 to 7 years of demand planning experience. APICS certified a plus.
•Experience in participating in the development of product unit/component and dollar demand forecasts, establishing base metrics for validating forecast performance and refining analytical / statistical models to forecast future performance.
•Demonstrated experience creating statistical forecasts; ability to analyze and detect demand shifts, establish forecast accuracy metrics and decompose data into causal factors.
•Demonstrated ability to use analytical and statistical models to analyze demand and prepare forecasts utilizing planning software such as Mapics, FD6 or similar planning tool. Highly proficient in MS Excel, Access, Word and PowerPoint
•Excellent interpersonal, influence and presentation skills required.
Travel Requirements
up to 10%
Additional Information
EOE M/W/Vet/Disability