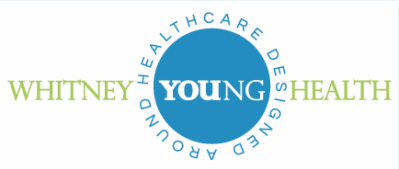 Dental Assistant at Whitney M. Young Jr. Health Services
Albany, NY 12207
Description
GENERAL RESPONSIBILITIES:
This role assists Whitney Young Health (WYH) Staff Dentists with the treatment of Dental patients.
SPECIFIC RESPONSIBILITIES:
Receives, seats and prepares patients for dental treatment.
Reviews the dental record to ensure that the record is in order and the appropriate radiographs are available.
Ensures that appropriate instruments and materials are ready for use by the dentist.
Prepare dental restorative and impression materials and anesthetic syringes
Take an accurate blood pressure reading
Accurately record (dental charting) on the dental record existing conditions and treatment to be done as per dentist direction.
Properly screen urgent care and emergency walk-in patients and take necessary dental radiographs
Utilize acceptable technical skills in assisting the dentist during all phases of treatment.
Consistently prepares patient for dismissal, confirms future appointments, and reinforces instructions given by the dentist concerning post-treatment care and the use of medications.
Prepare the operatory between patients using proper disinfection and infection control procedures and in a timely manner.
Create a dental claim on eCW as instructed by the provider
Consistently keeps the lab, dark room and sterilization area clean and orderly, using infection control procedures
Consistently maintains Infection Control logs
Appropriately maintains necessary supplies in the treatment area
Use various dental and office equipment and follow preventive maintenance procedures for such equipment.
Properly expose dental radiographs, process and mount the film.
Properly disinfect and prepare soiled instruments for sterilization.
Perform weekly maintenance and spore testing on the autoclaves as assigned.
Operate the autoclave and sterilize the instruments.
File and retrieve dental records.
Pour study models.
Perform backup reception duties as needed
Seeks direction and guidance from dentist in performing their duties regarding patient care.
Demonstrates excellence in both internal and external customer service.
Understands and is able to effectively communicate HIPAA compliance, corporate compliance and client confidentiality.
Ensures and/or remains in compliance with local, state, and federal regulation, i.e. DHHS HRSA and NYSDOH, and all accreditation standards (e.g. Joint Commission and NCQA-PCMH).
Adheres to the National Patient Safety Goals as defined by the Joint Commission and Whitney M. Young Jr. Health Center.
Completes other duties as assigned.
Requirements
MINIMUM QUALIFICATIONS:
High school graduate or equivalent. Dental Assistant 1 = 1 year of assisting experience; Dental Assistant 2 = 2+ years of assisting experience
PREFERRED QUALIFICATIONS:
Certified by accredited Dental Assistant Program plus one year experience as Dental Assistant.
All qualified applicants will receive consideration for employment without regard to race, color, sex, sexual orientation, gender identity, religion, national origin, disability, veteran status, age, marital status, pregnancy, genetic information, or other legally protected statuses.
20.03 - 22.52 /hour
Dental Assistant
What is this?