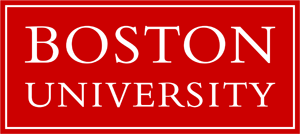 DENTAL ASSISTANT, the School of Dental Medicine, Clinical Affairs at Boston University
BOSTON, MA 02215
The dental assistant reporting to the Clinic Practice Manager is a required, integral member of the Pre Doctoral Group Practice team providing support to the Student(s) for quality of dental care to patients at Boston University School of Dental Medicine (BUGSDM). We seek an incumbent who demonstrates strong clinical skills by practicing four handed dentistry, preparing operatories for the required treatment, ensuring assigned operatories are cleaned and disinfected between each patient being seen by the Student, and sets up for the next patient, and instrument cassettes are prepared for sterilization according to established protocol. Organizing and coordinating inventory of supplies to avoid shortage, restock cabinets, when indicated and provides coverage during evening and Saturday clinic hours. Provides compassion, understanding and empathy towards patients in an environment during treatment. Cultivates very good interpersonal skills, promotes collaboration among the staff and Faculty, and strives to make each phase of the patient treatment a very positive experience from initial appointment on through the completion of the dental care. MON-THRU 8:30AM-7:00PM: FRI AND SAT 8:00AM-4:30PM. Bilingual preferred but not
Requirements:
Applicant must model accurate patient management/communication with Students.
Required to maintain dental assisting licensure by attending appropriate CE courses.
Required to maintain DANB Certifications if applicant has earned this specific certification
5-8 years of applicable work experience required
Applicant must be formally trained through an accredited dental assisting program
DANB Certified Dental Assistant (CDA) Certificate preferred
We are an equal opportunity employer and all qualified applicants will receive consideration for employment without regard to race, color, religion, sex, sexual orientation, gender identity, national origin, disability status, protected veteran status, or any other characteristic protected by law. We are a VEVRAA Federal Contractor.
Required Skills
Required Experience