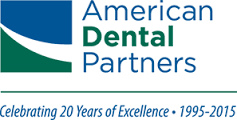 Dental Claims Analyst at American Dental Partners
Milwaukee, WI 53223-2474
American Dental Partners' vision is to be the leading business partner to dental group practices in the nation. Our mission is to elevate the practice, profession and delivery of oral care. For 20 years and counting, we've empowered and supported our team members with leading edge technology, professional development, and education to build healthy, enduring community based dental group practices.
The Dental Claims Analyst is responsible for the timely processing and follow-up on claims submitted to insurance companies and other entities for payment. The Dental Claims Analyst will alsobe responsible for performing a more in-depth review of claims to determine appropriate actions to recover claim payments. They will also provide audit and metric reports for revenue cycle benchmarks.
Responsibilities:
Reviewing and preparing claims for electronic and hard copy billing submission
Submit on a timely basis to insurance companies' dental and medical claims for processing.
Identifying and correcting billing errors and resubmitting claims to insurance carriers
Providing review and remittance advice for payment errors, denials, and under payments
Acting cooperatively and courteously with patients, visitors, co-workers, and management
Initiating appeals when necessary
Follow up on unpaid claims within standard billing cycle time frames.
Read and evaluate Explanation of Benefits (EOB) for accuracy and determination of appropriate follow up actions with insurance companies.
Call insurance companies regarding payments and denials and to check on EOBs.
Identify and bill secondary or tertiary insurances.
Answer all patient or insurance company telephone inquiries pertaining to assigned accounts.
Analyze medical records and other information for determination of appropriate appeal process.
Work claim denials and research to follow-up and resolve denied claims
Research and follows-up on client questions regarding statements
Update the billing system with changes to insurance information and notes regarding progress as well as alerts for Operations staff to collect on co-pay, etc.
Balance new work and follow up accounts within workload.
Required Skills
1 year of similar job experience.
High School Diploma or equivalent.
Knowledge of dental terminology and insurance.
Experience in claims follow up with insurance payers.
Knowledge of healthcare or dental billing and collection processes.
Working knowledge of MS Excel and Word.
Familiarity with insurance claim processing.
Familiarity with dental terminology.
Understanding of financial transactions and administrative processes, including working knowledge of MS Excel and Word.
Experience implementing and maintaining computerized systems and processes.
*Opportunity to work remotely.
AMDPI offers a competitive salary and excellent benefit package including a 401k, health insurance and a professional work environment. To learn more about American Dental Partners please visit our homepage at www.amdpi.com.
Required Experience