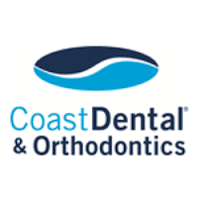 Dental Hygienist - FT - Bonita Springs - All PPE included at Coast Dental
Bonita Springs, FL 34134
Registered Dental Hygienist
Ok, been searching for the ideal job? Go ahead and swipe right because we are your perfect match and we're going to make this as easy as possible for you. Coast Dental, plus you, equals true occupation love.
Who is Coast Dental?
We are a family established, owned, and operated DSO (that means dental service organization if you were curious), so we aren't your typical cookie cutter dental corporation. At Coast Dental, you are part of a family, the kind you don't want to rush away from after a long Thanksgiving dinner.
What are we hiring for?
A Registered Dental Hygienist! (RDH)
What, exactly, is that?
If you must ask, you may not be right for the job.
OK, well, what's Coast Dental's definition of a Registered Dental Hygienist?
Fair question, here's our take:
At CD (that's our abbreviation for Coast Dental, not the little round disc that used to play all music before the digital take over, although that would be awesome – don't worry, there will not be a quiz on musical artifacts during your interview), our Registered Dental Hygienists (RDH):
Love and care for our patients
Realize that you want to control your ability to make lots of cash!
Understand that the role of an RDH is a provider in the practice.
Assess patients' teeth, bone, and periodontal tissues indicating the presence of any abnormalities or suspected diseases or conditions.
Creates periodontal treatment plans based on dentist's diagnosis.
Understand and explain insurance benefits and financial options to patients in non-clinical terms.
Have up-to-date state Registered Hygiene Licensure and CPR
Are always looking for ways to improve and educate yourself, your peers and your patients on the latest happenings in the dental field.
A whole lot of other descriptive words about the role of a registered dental hygienist that you can read about on our official careers site at:  careers.coastdental.com
 Great! Where do I sign up?
Send us your resume and we'll set up a call! We can't wait to meet you.
You can email your resume to Peter.Webster@CoastDental but please also search for an opening that's close to you by using our careers page at:  careers.coastdental.com
Employment Type: Full Time
Years Experience: 1 - 3 years
Salary: 31.50 Hourly
Bonus/Commission: Yes