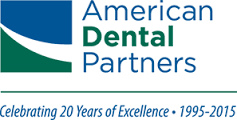 Dental Hygienist at American Dental Partners
Gates, NY 14624
At Western New York Dental Group, our continued growth is fueled by the exceptional care provided to our patients, and the rewarding experiences available to our team members. We believe in using a mouth-body approach to oral healthcare, and our doctors are given the clinical autonomy needed to speak honestly and openly with patients about treatment and prevention plans.
Our dental professionals are given leading edge technology, ongoing training, and opportunities for leadership. These programs help them to bring out their very best and continue to grow regardless of where they are in their career.
We are seeking a talented Dental Hygienist who will join our team and take preventative care to the next level. Our mission isClinical Excellence, in all that we do. You will enjoy the support of a top-notch organization and become a part of our incredible team.
As a Dental Hygienist with our team, you'll enjoy:
Sign on bonus and retention bonuses!
Competitive Salary.
Hygiene Appointment lengths that enable comprehensive care and relationship building.1 hour minimum for all appointments, 90 minutes for two quads of scaling.
Established, evidence based periodontal and caries risk protocols developed by doctors AND hygienists.
Modern practices with superior equipment
Benefit package includes medical, 401K with matching, bereavement and jury duty pay, flexible spending account, life and disability insurance, dental, and more.
Mentoring and coaching- paid training
Opportunity for community involvement
A positive practice atmosphere
An opportunity to make a difference in patients lives!


Required Skills

Job Responsibilities include but are not limited to:
Ability to educate patients on their unique oral health needs and desires.
Perform all hygiene clinical procedures to include prophy, periodontal maintenance, scaling and root planning, sealants, Arestin, and fluoride, intraoral camera
Communicate with doctor as to patients' possible areas for restorative, orthodontic, periodontal and cosmetic needs
Partner with the whole team to assist in whatever is required for an excellent patient experience
Possess a spirit of ownership with regards to the hygiene schedule
Excellent communication skills and the ability to educate patients
An interest in growing and developing skills
A desire to embrace preventative centered care


Required Experience

The ideal candidate will have:
A current state license to practice dental hygiene (RDH)
Excellent communication skills and the ability to educate patients
Knowledgeable with digital charting and x-rays
An interest in growing and developing skills
A desire to embrace preventative centered care
Enthusiastic Team Player