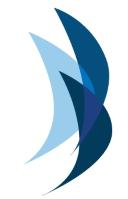 Dental Hygienist at Premier Periodontics
GREENFIELD, WI 53221
We are looking for a Periodontal Dental Hygienist to join our team! Premier Periodontics, the office of Dr. Eddie Morales, is a beautiful, modern dental practice with a team that is passionate about patient care and teamwork!
The ideal candidate will be experienced and skilled in non-surgical periodontal therapy and place a high value on patient education.
Responsibilities Include:
Periodontal Maintenance radiographs and other general dental hygiene duties
Periodontal assessment and non-surgical periodontal therapy
Radiographs as indicated
Administration of local anesthetic
Co- diagnosis with doctor using intraoral pictures and excellent communication
Thorough and accurate documentation
Sterilization and disinfection duties
Stocking and cleaning of hygiene room and other areas of office
Assist other team members whenever possible
Hygiene recare
Required Qualifications:
Licensed in State of Wisconsin
Licensed to administer local anesthetic
CPR certified
Experience in non-surgical perio therapy
Excellent communication skills
Strong commitment to continuing education and self-improvement
Strong focus on patient care/ patient experience
Strong team player who looks for opportunities to help others
Positive, happy personality!!
This position is part time, on Wednesdays with potential for additional hours and expanded responsibilities. We offer a competitive compensation package including dental care, 401K Plan, paid vacation, paid holidays, uniform allowance, CE allocation, Milwaukee Dental Hygiene Study Club membership and more.
To be considered for this position please submit your resume and cover letter stating why you are a great candidate for this opportunity!