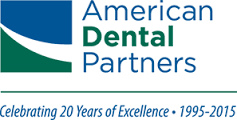 Dental Hygienist at American Dental Partners
Rochester, NY 14623
ABOUT OUR GROUP:
At Western New York Dental Group, our continued growth is fueled by the exceptional care provided to our patients, and the rewarding experiences available to our team members. We believe in using a mouth-body approach to oral healthcare, and our doctors are given the clinical autonomy needed to speak honestly and openly with patients about treatment and prevention plans.
Our dental professionals are given leading edge technology, ongoing training, and opportunities for leadership. These programs help them to bring out their very best and continue to grow regardless of where they are in their career.
ABOUT THE ROLE:
As a Dental Hygienist with our team, you'll play a vital role in helping us build lasting patient relationships while delivering the care and services your patients need. This isn't your typical 9:00 5:00 Hygiene job where you're stuck watching the clock and going through the motions. This is a career that will challenge you and keep you engaged by choosing the best treatment plans, recommendations and services for your patients.
Additional Benefits:
Continuing Education & Group Learning Events
Paid Training
Ownership of daily schedule & flexible appointment lengths
Team events and celebrations
401(k) with employer match
Health Benefits, Dental, Vision, and paid Life Insurance
Optional Health Savings Plan, Short Term Disability, Accident Insurance, and more
Employee Referral Bonuses
Leadership and Professional Development Programs
Community Service Events & Activities
If you're ready to join a team that is obsessed with providing excellent service, and never lets 'good enough' get in the way of becoming great apply today! We can't wait to meet you.
Required Skills
Job Responsibilities:
Ability to educate patients on their unique oral health needs and desires.
Perform all hygiene clinical procedures to include prophy, periodontal maintenance, scaling and root planning, sealants, fluoride, intra-oral camera
Communicate with doctor as to patients possible areas for restorative, periodontal and needs
Partner with the whole team to assist in whatever is required for an excellent patient experience
Excellent communication skills and the ability to educate patients
An interest in growing and developing skills
A desire to embrace preventative centered care


Required Experience

Requirements:
A current state license to practice dental hygiene (RDH)
Comfortable using digital charting and x-rays
Enthusiastic Team Player