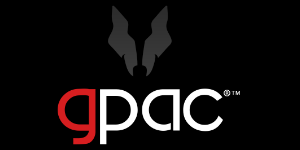 Dental Hygienist at gpac
Seattle, WA
Job Description
Are you looking to practice your profession where every patient and every employee matters? Join a team of highly engaged professionals who are passionate about providing the very best care in the business. We are looking for a dental hygienist who wants to make a difference and be recognized for their contributions. We offer an agressive compensation plan, great benefits, a positive and collaborative work environment, and demonstrate the value of work/life balance.
Professional Requirement:
Registered Dental Assistant
Ability to be licensed in the state of Washington.
Skills and Responsibilities:
Maintain a safe and clean working environment by complying with procedures, rules and regulations.
Prepare patient for dental procedures.
Provide dental prohylaxis by cleaning depostis and stains from teeth and from beneath gum margins.
Screen for oral cancer and periodontal disease.
Expose and develop radiographic images.
Provide patient education.
Assist dentist and other dental professionals with consultation and procedures.
Maintain dental supplies, operation of dental equipment, call for repairs, and evaluation of new equipment and techniques.
Personal Skills:
Collaborative team player.
Ability to develop positive patient and colleague relationships.
Dedicated to professional advancement.
Contact Diana Wilson to confidentially discuss the next step in your career at 605-301-4772 or via email at diana.wilson@gogpac.com. Diana places dental professionals nation wide.
GPAC (Growing Professionals and Companies) is an award-winning search firm which specializes in placing professionals within multiple disciplines across the US over the past 28 years. We are dedicated to the highest standards, we are client-focused, and we realize that our value is in our ability to deliver the right solutions at the right time.
All qualified applicants will receive consideration without regard to race, color, religion, sex, sexual orientation, gender identity, national origin or protected veteran status.