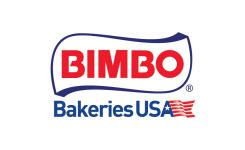 Depot Coordinator Part Time at Bimbo Bakeries USA
Gallipolis, OH
Job Description
Have you ever enjoyed Arnold®, Brownberry® or Oroweat® bread? A Thomas'® English muffin or bagel? Or perhaps snacked on a Sara Lee®, Entenmann's® or Marinela® cake or donut? If the answer is yes, then you know Bimbo Bakeries USA!
Bimbo Bakeries USA is part of Grupo Bimbo, the world's largest baking company with operations in 33 countries. Bimbo Bakeries USA (BBU) employs 20,000 associates across the U.S. in bakeries, sales centers, corporate offices and on sales routes to ensure our consumers have the freshest products to feed their families at every meal. But our associates come to work for much more – the chance to feed their own lives through exciting work that offers the opportunity to make a real difference in their professional and personal lives every day.
Key Job Responsibilities:
•       Document, verify and monitor cash flow of Sales Professionals every day. 
•       Count & verify all incoming product loads from bakeries.
•       Process required paperwork, and communicate information to and from the RSRs, for Sales Management and any other duties assigned.
•       Count & verify RSR's loads, truck stock and returns. 
•       Checking in all returns from the routes and inputting into the computer. 
•       Checking all loads to ensure accuracy prior to the I/O arrival. 
•       Facilitate the coordination of activities relating to the depot's daily operations. 
•       Responsible for all Product Accountability for the depot.
•       Responsible for product security; product transfers from route to route and from stock to routes
Printing, adjusting and verifying of all load invoices.
•       Printing and verifying of the end of day shipping paperwork, tracking, recapping and verifying unaccountable production. 
•       Maintain an organized shipping dock. 
•       Ensuring that all claims, transfers, and inventories are accurately electronically input daily.  
•       Submit all cash/coin sheets as well as discrepancies to settlement department daily
Handled cash discrepancies for Thomas' , Entenmann's and Stroehmann's brand
Troubleshoot with the financial services over missing deposits 
•       Distribute payroll checks as well as commission sheets for RSPs
•       Record a daily log of visitors entering and exiting the building
•       Monitoring Route due bills as well as customer route due bills on SharePoint
Contact Chase financial service to schedule service appointments for ATMs
•       Maintain filing system for paperwork as well as Driver vehicle inspection reports
•       Keep detailed record on excel of driver's vehicle inspection reports
•       Responsible for receiving and distributing incoming and outgoing mail and packages
Process hourly payroll
•       Instruct Sales Professionals to retrieve funds due to NSF received from customer's
•       Post reminders for upcoming events as well as communications meeting for Managers and Sales Professionals
•       Distribute safety equipment to Sales Professionals 
•       Keep a daily log of Petty cash 
•       Maintain a clean, safe, and secure depot environment. 
•       Stacking trays/dollies, repositioning empty racks and cleanup of warehouse area in an effort to provide a safe working environment.