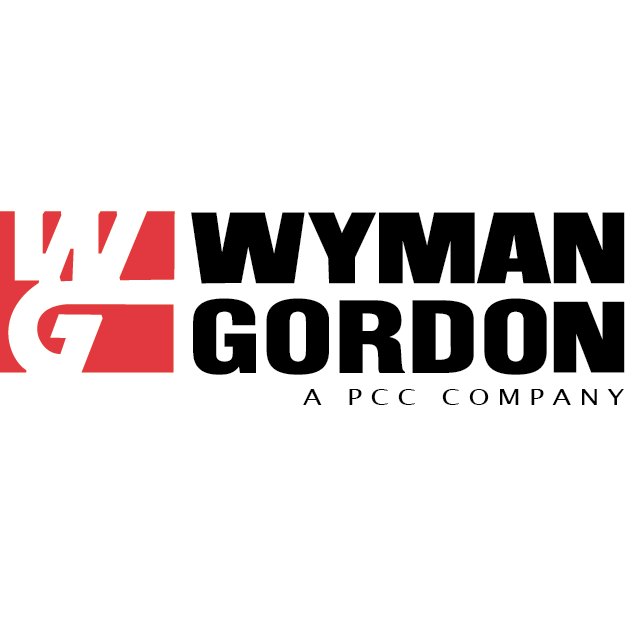 Design Engineer Co-Op at PCC Wyman Gordon
Valencia, CA 91355
 Design Engineering Co-Op – Valencia, CA
Company Profile:
Precision Castparts Corp. (PCC) is a leading worldwide, diversified manufacturer of complex metal components and products. It serves the aerospace, power, and general industrial markets. PCC is the market leader in manufacturing large, complex structural investment castings, airfoil castings, and forged components used in jet aircraft engines and industrial gas turbines. The Company is also a leading producer of highly engineered, critical fasteners for aerospace and other general industrial markets, manufactures extruded seamless pipe, fittings, forgings, and clad products for power generation and oil & gas applications, and supplies metal alloys and other materials to the casting and forging industries.  PCC is a high quality business with dominant positions in most segments of the markets in which it serves. The company has a history of superior earnings growth and was the fourth best performing stock in the S&P 500 during the last decade, up 1580%.
Headquartered in Portland, Oregon, this over 10 billion dollar company employs more than 29,500 people worldwide.  PCC has over 160 plants and has a presence in twenty-six states in the US and in over a dozen countries.  PCC is relentless in its dedication to being a high-quality, low-cost and on-time producer; delivering the highest value to its customers and shareholders while continually pursuing strategic, profitable growth.
On August 8, 2015 the boards of directors of Berkshire Hathaway Inc. and Precision Castparts Corp.) have unanimously approved a definitive agreement for Berkshire Hathaway to acquireall outstanding PCC shares.  "I've admired PCC's operation for a long time. For good reasons, it is the supplier of choice for the world's aerospace industry, one of the largest sources of American exports. Berkshire's Board of Directors is proud that PCC will be joining Berkshire," said Warren E. Buffett, Berkshire Hathaway chairman and chief executive officer.
"We are very pleased to be joining forces with Berkshire Hathaway," said Mark Donegan, PCC's chairman and chief executive officer. "We see a unique alignment between Warren's management and investment philosophy and how we manage PCC for the long-term.  We believe that as part of Berkshire Hathaway, PCC will be exceptionally well-positioned to support our customers' needs into the future. This transaction offers compelling and immediate value for our shareholders, and allows PCC's employees to continue to operate in the same manner that has generated many years of exceptional service and performance to our customers."
Business Profile: 
PCC Aerostructures is a leading supplier of complex components and assemblies to the global aerospace industry.
Fueled by several acquisitions since 2011, PCC Aerostructures now includes more than 30 plants in the U.S, Europe and Asia with over 5000 employees and has ambitious growth plans. Businesses within PCC Aerostructures include Primus International, SPS Aerostructures, Centra, Avibank and AVK, Klune, ProCoat, Southwest United Industries, Progressive Incorporated, Synchronous and Noranco. Plants locations include Washington, Utah, California, Oklahoma, Kansas, Texas, Ohio, Canada, Mexico, the UK and China. 
Location Profile:
Aerospace Dynamics International, Inc. (ADI) manufactures machined parts and assemblies for the commercial and military aerospace industries. It offers structural components, caps, panels, bulkheads, fittings, longerons, spars, chords, wing ribs, thrust reversers, structural machine parts, manufacturing tooling and stretch form blocks.
ADI was acquired by PCC in April 2014. The company has received significant capital investments since the acquisition and has a highly positive growth trajectory ahead. Comprising seven buildings on its campus in Valencia, CA, ADI has over 400 full-time employees on staff.
Position Summary:
The Design Engineering Co-Op develops solutions to a wide range of complex technical problems, requiring ingenuity and innovation. The DE is expected to contribute to structural design efforts to include concept generation through final detailed design, substantiating the design through classical analytical techniques.  The DE's primary deliverable will be detailed 3D models and 2D blueprints using Computer Aided Design (CAD) tools such as CATIA V5.
Primary Duties & Responsibilities:
Read, assimilate, decompose and track compliance to requirements defining the design (geometry, interfaces, envelope, function, features, stress, materials, processes, environment, etc).

Model, detail, dimension and release detailed blueprints using CATIA V4/5, or similar CAD tools, that adhere to company standards and satisfy the customer requirements.

Perform detailed tolerance stacks, basic stress analyses, select materials and define appropriate processes in support of defining and substantiating an end item that meets the customer requirements.

Participate in reviews providing status and details of the design.The reviews will include Preliminary Design (PDR), Final Design (FDR/CDR), brainstorming and component level reviews.

Currently enrolled in a Bachelor of Science degree program in Mechanical Engineering, Design Engineering, or a related discipline with a strong curriculum emphasis on structural design, analysis and mechanics of materials is required for the performance of the DE functions.

Required Skills:

 

Must be able to work collaboratively and communicate effectively to achieve the program goals

Proficiency in the use of CATIA, Unigraphics and/or ProE CAD software is required for the performance of the DE functions.

Proficiency with Geometric Dimensioning and Tolerancing (GDT) and performing tolerance stack calculations is required.

Demonstrated ability to work effectively in a fast paced and changing environment with multiple priorities and drive results.

Good understanding of manufacturing techniques including machining of materials and post machining processing is preferred.

Must possess strong interpersonal and communication skills necessary to effectively interface with all levels of the IPT, including the ability to exchange detailed written and verbal information

 

Required Education and Experience:

 

Currently enrolled in a Bachelor of Science degree program in Mechanical Engineering, Design Engineering, or a related discipline with a strong curriculum emphasis on structural design, analysis and mechanics of materials is required for the performance of the DE functions.
Precision Castparts Corp. is an equal opportunity employer committed to recruit, hire, train, and promote in all job categories without regard to race, color, religion, sex, sexual orientation, gender identity, national origin, age, disability, veteran status or other status protected by applicable law.