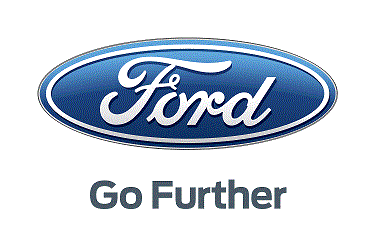 Design Technologist at Ford Motor Company
Palo Alto, CA
Design Technologist

Our studio at Greenfield Labs is growing. We are looking for a Design Technologist to join our team.

About Greenfield Labs.
Greenfield Labs is a partnership between Ford and IDEO. We are a multidisciplinary team using design to develop and pilot new products and services to bring humanity to mobility and transportation solutions in cities around the world.

Design Technologist.
As a Design Technologist at Greenfield Labs, you will play the role of part futurist -- imagining what's possible when technology meets design -- and part hands-on pragmatist -- organizing technical insights, experiments, and models that bridge the gap between creative design services, software architecture, and engineering as part of the successful delivery of innovative solutions.

Your Mindset:

You are a confident and flexible collaborator in an environment where harmonious collaboration is imperative.
You are a planner and tackle operational challenges with creativity and optimism.
You are comfortable working across teams, doing what is necessary to steward excellent outcome delivery.
You are a design thinker at heart; open-minded, curious, exploratory, iterative and optimistic.
You are quickly able to communicate concepts and design intent to facilitate collaboration.
You are adaptable, able to elegantly push boundaries through evolution of design systems, and can balance speed vs. perfection in a fast-paced, scrappy environment.
You are able to see both the big picture and the small details, navigating the ambiguity of designing for complex, hairy problems.
You are comfortable vetting and aligning partners, and shepherding stakeholders on the journey of bringing experiments and pilots to life.
You are excited to tackle big challenges around mobility.

Within our studio, you will:

Design, implement, and refine prototypes (emphasis on rapid prototyping) that inspire action around positive results. Rapidly build and iterate on prototypes that express design intent, using the best and most appropriate tools and techniques for the task.
Demonstrate an understanding and experience with electronics prototyping tools; ability to look at a system, service, experience, object, etc and know how to bring it to life via electronics (Arduino, Raspberry Pi, etc).
Demonstrate a strong design sensibility and the ability to work with hardware Product Design, integrate/collaborate with Interaction Design, Design Research, Business Design, and Software Engineering.
Develop functional prototypes to prove and sell concepts to development teams and senior leadership. You understand both the physical hardware and the digital integration side of connected prototypes. You love to get your hands dirty and are comfortable designing and building circuit boards, wiring things up, and keeping prototypes up and running. You can also troubleshoot and repair electronic-enabled hardware under pressure.
Capture the team's envisioned future through awesome prototypes, and share how they might scale or be built differently for a real deployment. Guide the team to map out the path to the future state.
Effectively present, explain, and justify the purpose of your prototype. Evaluate and document any new creative and/or engineering standards or patterns that could arise from your work.
Basic Qualifications:
Bachelor's Degree in lieu of a degree 6+ years of designing and building technology-focused prototypes
2+ years designing and building technology-focused prototypes
Preferred Skills:
Extensive build / shop experience.
Experience designing and prototyping electronics (soldering, working with circuit boards, using microcontrollers, etc).
Fluency with 3D CAD modeling tools (Solidworks, Fusion 360, Rhino, or similar).
Experience taking a product from concept to market and building for product/market fit.
Self-directed and self-motivated; a natural team player, creative thinker and communicator.
Basic understanding of manufacturing techniques (injection, compression, insert molding, sheet metal forming and casting, etc).
Strong proficiency with the Adobe Creative Suite, Sketch, and other digital prototyping tools.
Great sketcher and communicator, able to quickly represent concepts to facilitate collaboration.


The distance between imagination and ... creation. It can be measured in years of innovation, or in moments of brilliance. When you join the Ford team discover all the benefits, rewards and development opportunities you'd expect from a diverse global leader. You'll become part of a team that is already leading the way, with ingenious solutions and attainable products - and it is always ready to go further.

Candidates for positions with Ford Motor Company must be legally authorized to work in the United States on a permanent basis. Verification of employment eligibility will be required at the time of hire. Visa sponsorship is not available for this position.

Ford Motor Company is an equal opportunity employer committed to a culturally diverse workforce. All qualified applicants will receive consideration for employment without regard to race, religion, color, age, sex, national origin, sexual orientation, gender identity, disability status or protected veteran status.