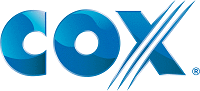 Desk Inv & Soc Media/Web Ed Part Time at Cox Enterprises
Dayton, OH
The Part-time Desk Investigator—Social Media Web Producer is key to CMGO's drive to be the first and foremost local news source. As a member of the Breaking News Team, the role for this position is to serve as the main point of communication on daily breaking stories. This person monitors scanners, social media and other accounts for possible content, answers caller questions, keeps meticulous, organized notes on daily breaking news stories in the Avid I-News content management system, and dispatches First Responders/Reporters when stories break. They are skilled multi-taskers who work quickly to gather information from field crews to write compelling, short, accurate Web bursts on breaking news in a style desired by online and mobile audiences. The Desk Investigator/Social Media-Web Producer will post initial breaking news to applicable TV/radio/print wired websites. The person will serve as the main point person for alerting all platforms to breaking news in our coverage areas, and will work closely with Cross Platform Coordination Team and Writing Team to ensure Web stories are updated in I-news and online as new information comes to the desk.


Requirements
• Displays a strong sense of urgency, high energy and tenacity to handle breaking news.
• Displays ability to work under pressure and multi-task in a fast-paced work environment.
• Displays ability to use technology, including monitoring live Rangecast scanners, traffic cameras, weather radar, NWS sites, social media and wires for breaking news and weather conditions.
• Ability to identify breaking news and alert newsroom staff via internal means
• Displays the ability to provide radio voice reports on breaking news as needed for radio newscasts.
• Possesses knowledge of police codes on scanners, and a keen sense of what information that comes across scanners is newsworthy and what is not.
• Confirms scanner traffic via phone with dispatchers, makes systematic beat check calls.
• Possesses sound news judgment for all platforms—digital, radio, TV and print
• Possesses skills to quickly write accurate, concise bursts in a style for digital and mobile audiences
• Ability to request and add elements to web stories such as compelling video, pictures, and other visual data.
• Ability to use Tweetdeck to monitor various branded social media accounts and tweet breaking news for WHIO and Stormcenter7 at least once per hour; more frequently during breaking news/weather events.
• Monitors and listens to Rangecast scanners, and possesses ability to troubleshoot product or seek quick help in the event of technical challenges.
• Uses time effectively, efficiently, meeting deadlines and producing an acceptable volume of work.
• Is flexible in shift starting times and work locations.
• Displays the ability to communicate effectively with community contacts and excels at developing relationships and trust with contacts, sources and cross platform co-workers.
• Stays in constant communication with team members.
• Quickly disperses information to the Breaking News Team and pays special attention to platform deadlines, striving to meet content needs of those platforms by deadline.
• Collaborates and communicates effectively with others while maintaining a positive, helpful attitude
• Handles other assignments as needed, showing flexibility and adaptability, and a calm, cool, demeanor in working with others during stressful news events
• Ability to be innovative in ways to ethically confirm breaking news stories and obtain content and visuals


Qualifications:
Minimum Qualifications
• Bachelor's degree preferred or at least 1 year of professional media experience.
• Requirements may change over time depending on technology and company priorities.
About Cox Media Group
Cox Media Group is an integrated broadcasting, publishing and digital media company. The company's operations currently include broadcast television stations, radio stations, daily newspapers, and digital sites.  Additionally, CMG operates the National Advertising Platform businesses of CoxReps - the country's biggest television rep firm - Gamut, and Videa. The company also offers a full suite of local and regional advertising services through its Local Solutions and Ideabar businesses. CMG currently operates in more than 20 media markets and reaches approximately 52 million Americans weekly across all platforms.  For more information about Cox Media Group, please check us out online at www.coxmediagroup.com .
Cox is an Equal Employment Opportunity employer - All qualified applicants/employees will receive consideration for employment without regard to that individual's age, race, color, religion or creed, national origin or ancestry, sex (including pregnancy), sexual orientation, gender, gender identity, physical or mental disability, veteran status, genetic information, ethnicity, citizenship, or any other characteristic protected by law.
Statement to ALL Third-Party Agencies and Similar Organizations:  Cox accepts resumes only from agencies with which we formally engage their services.   Please do not forward resumes to our applicant tracking system, Cox employees, Cox hiring manager, or send to any Cox facility. Cox is not responsible for any fees or charges associated with unsolicited resumes.