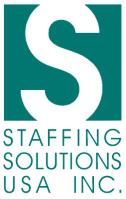 DESKTOP/HELPDESK SUPPORT TECH at Staffing Solutions Usa, Inc.
New York, NY
DESKTOP/HELP DESK SUPPORT
One of our financial clients is looking for desktop/help desk support analyst with at least 3+ years of experience for their office in New York City.
This desktop/help desk support analyst will provide technical support for the Windows Desktop environments.  Strong knowledge of Microsoft Office and Hardware are required for this position. The role involves providing systems and technical support for all of the above platforms. The ability to liaise with end users and quickly identify and implement solutions to their support issues is vital.
The ideal candidate is a resilient team player who is goal-orientated and fully committed.  They must be willing to explain, demonstrate and expand on own ideas and have worked in the financial industry.
·         Provide end user support. This includes phone and onsite support. Troubleshoot, and resolve issues with Windows 2016 and Office365 desktops
Support all Microsoft, third party and internally designed applications
Install and repair all pc hardware, laptops and peripherals
Coordinate with Desktop Engineers to create and deploy desktop images from scratch
Coordinate and support all internal user moves
Provide detailed documentation and communicate precisely with network and telecommunications support teams as required
Log calls in problem tracking system accurately and thoroughly with comprehensive detail
Review open problem tickets daily. Follow up with open work orders.
Identify/Complete problem and hand off to appropriate area(s) of responsibility
Communicate with IT Support staff/management to discuss problem status, policies, procedures, and    documentation.
Experience with Bloomberg terminals and trading floor support would be a plus
Professional/Technical Skills
·    MS Office and Exchange/Office365 / Outlook Email applications
Strong oral and written communication  skills 
Strong interpersonal skills
Strong organizational and time management skills
Strong problem solving and customer service skills
Qualifications & Experience
Associates Degree in Computer Science, related field or equivalent experience
·         Minimum 3+ years IT Support experience
·         Intermediate knowledge of TCP/IP, DNS and Internet working Technology
SEND YOUR RESUME TO  CLIFF@SSUSA.COM
MENTION JOB 866 IN THE SUBJECT BOX      
48,302.00 - 64,447.00 /year
Help Desk Technician / Analyst
What is this?