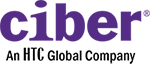 Desktop Support (Network Specialist) at CIBER, Inc.
Nashville, TN 37243
Make a difference
Ciber Global
wants you. Come build new things with us and advance your career. At Ciber
Global you'll collaborate with experts.  You'll join successful teams
contributing to our clients' success.  You'll work side by side with our clients
and have long-term opportunities to advance their top priorities.

Qualified candidates will be contacted within 2 business days.
Responsibilities:

Provide Tier1 troubleshooting of network and systems issues.
Manage the Critical Incident process.
Manage the SPAM / Virus remediation process.
Provisions and supports IP Telephones.
Provide IT phone support to customers during peak times and after hours.
Working knowledge of large Cisco network infrastructures and troubleshooting.
Working knowledge of Cisco IP Telephony provisioning.
Working knowledge of IT Technical desktop and network phone support.
Working knowledge of Active Directory.
High level of attention to details.
Excellent communication skills (written and verbal).
Excellent organizational skills required.
Ability to think outside the box and utilize critical thinking skills.

Bachelor's degree, related technical field or equivalent practical experience.

At
Ciber Global our consultants have access to a comprehensive benefits
package.  Benefits can include Paid-Time-Off, Paid Holidays, 401K
matching, Life and Accidental Death Insurance, Short & Long Term Disability
Insurance, and a
variety of other perks.

Ciber Global is an Equal Opportunity Employer
Minorities/Females/Gender Identity/Sexual Orientation/Protected
Veterans/Individuals with Disabilities.
Find a purpose
Help clients embrace emerging technologies.
Create inventive solutions and meet intriguing client challenges. Solve, fix,
design and innovate. Be a part of something bigger by helping clients go
digital, create engaging customer experiences and transform their business.
Move ahead
Ciber is helping clients bring their
innovation initiatives to life - come join us and make a difference! No matter
where you are in your career, you can work to move to the next level. You'll
work hand in hand with top-tier talent and be part of a team focused on the
technologies that help clients compete and win.