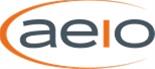 Desktop Support Specialist - Healthcare IT at AEIO LLC
Los Angeles, CA 90059
ACTIVELY HIRING DURING COVID-19!!!

AEIO is seeking an experienced Desktop Support Specialist (Computer Technician) responsible for providing support for Field Engineers and troubleshooting issues affecting multiple types of endpoint computing devices in a Hospital Environment. The Desktop Specialist will be the day to day focal point for Desktop related support being provided.

Responsibilities:
Represent the Desktop Support team on most application projects (new and upgrade)
Software and operating system deployments utilizing automation and manual processes.
Deployment of desktop related hardware and software.
Support of all desktops, laptops, and mobile devices.
Assist with the support of virtual desktops and software, VOIP Devices, and related equipment.

Knowledge, Skills and Abilities (KSAs):
Strong technical, analytical and problem-solving skills
Specialized skills and knowledge in areas of Microsoft Windows operating systems. (minimum of 3 yrs supporting Windows OS)
Specialized skills and knowledge of Microsoft Office products
Solid working knowledge of network protocols and topologies
Well-developed communication, organizational, and customer relations skills
The ability to work independently and in a team environment
A positive attitude and a professional appearance
Self-motivation and the ability to multi-task with an attention to detail

Education and Experience:
A+, MCSE, MCP or related certification desired.
Knowledge of standard desktop procedures and policies in an enterprise environment.
Desire experience with software distribution, imaging, and networking.
Desired experience working in a hospital environment.
Multiple positions!!
79,174.00 - 116,430.00 /year
IT Specialist / Engineer
What is this?