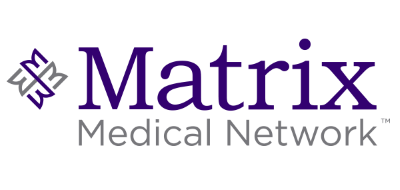 Desktop Support Technician at Matrix Medical Network
Largo, FL 33773
Desktop Support Technician
Because YOU make the difference......
Matrix Medical Network IT delivers capabilities using cutting edge technologies, including Mobile Tablet, Geo-spatial Analysis, Database Solutions using SQL and noSQL, Business Intelligence and Custom Business solutions. Looking for enthusiastic, action oriented team members who will thrive in our fast paced and dynamic environment.
The Desktop Support Technician  is the second point of contact between end users and the IT organization. The Desktop Support Technician is responsible for Providing hands on support for software and hardware related issues. The Desktop Support Technician is responsible for resolving support requests as well as meeting customer satisfaction and continuous service delivery demands. The position requires technical troubleshooting abilities and excellent customer service skills.
POSITION RESPONSIBILITIES:


Provide Tier 2 direct support for all Matrix users.

Provide Tier 2 Support for Mobile Clinics.

Triage issues and service requests directly or via phone, e-mail, voice mail, ticketing system, etc.

To diagnose and resolve software and hardware incidents, including operating systems and across a range of software applications.

Identify and repair hardware and network connectivity issues.

Update and maintain computer inventory and surplus equipment.

Perform password resets.

Provide remote access/VPN support.

Deploy workstations and Laptop with Windows Deployment Services.

Provide "how to" assistance on all internally supported devices, applications and systems.

Escalate issues to appropriate second- and third-level subject-matter experts in accordance to service-level agreements, and follow up on incidents when appropriate.

Leverage internal and external resources (knowledge bases, manuals, support sites, vendors) to answer questions and resolve issues.

Respond to end-user inquiries regarding the status of incident/service request tickets, and perform follow-ups.

Contribute to the creation/facilitation/maintenance of FAQ documents, knowledge articles and user guides.

Build relationships with the next tier level technicians as well as subject-matter experts to ensure that IT-delivered services and end-user productivity goals are understood and met or exceeded.

Be an advocate for the end user to ensure he or she receives high-quality and timely service and support from the entire IT organization

Other duties as assigned.
POSITION REQUIREMENTS:
Educational Requirements:
High school diploma or equivalent (required); BA/BS degree (preferred).
CompTIA A+ certification or equivalent (required)
Microsft MCP/MCSA (Preferred)
Required Skills and Abilities:


Minimum of 2-4 years technical support experience or combined related education required

Computer software and hardware troubleshooting knowledge and experience

Windows 10, Server 2008 & 2012

Smartphones such as iPhone and Android

Computer laptop and desktop hardware

GoToMeeting or LogMeIn for remote assistance

Microsoft Office suite of applications

Service Desk Ticketing Systems
Excellent customer service skills
Strong troubleshooting and problem-solving skills

Ability to learn new technology and applications

Ability to work well in a team atmosphere

Effective written and verbal communication skills

A focus on customer satisfaction, with strong interpersonal skills and responsiveness

Highly organized and effective in managing multiple tasks while maintaining high levels of user satisfaction

Adherence to IT policies and processes to ensure consistent quality of service

Strong time management skills to ensure satisfaction with IT services and the completion of projects on time

Ability to cover specific service and support shifts and manage a large number of end-user requests

Mature and self-motivated professional able to work in a fast-paced and constantly changing environment

Regular work schedules may not reflect normal business hours
Supervisory Responsibility: No supervisory responsibilities.
Travel requirements: Yes light travel required.
Must be able to lift and/or move up to 50 lbs.

Requires prolonged sitting

Requires eye-hand coordination and manual dexterity sufficient to operate technical equipment, keyboard, telephone, copier, calculator and other office equipment

Must be able to communicate information via telephone or compute

Requires moderate to intense concentration due to complexity of the job
This position may require Saturday hours
CompTIA A+ certification or equivalent (required)
 Matrix Medical Network is Proud to be an Equal Opportunity Employer 





49,467 - 65,384 /year
Network Support Technician
What is this?