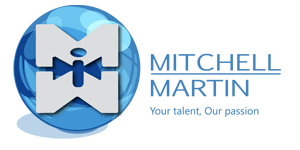 Desktop Technician at Mitchell Martin Inc
Dallas, TX
Description
Our client, a global provider of information technology products and services, is seeking an Desktop Support Technician.
Location: Dallas, Texas
Position Type: Contract (3 to 4 months with RTH)
This position exists to provide excellent service to the end-users of an office(s), to be a representative of one or more offices to IT management, and facilitator of communications between the office and IT management.
REQUIREMENTS:
- A minimum of 3 years' experience directly supporting employee's use of technology (preferably in Design firm or similar)
- Strong experience supporting and working with MS Active Directory 2003 and newer.
- Experience creating and maintaining a standalone LAN environment.
RESPONSIBILITIES:
- Thorough engagement and awareness of local office events and activities.
- Notify and discuss office plans and issues to Director of IT Infrastructure, CIO, or colleagues in order to understand and accommodate needs.
- Insure dissemination of same information to IT Design Applications representative for coordination and context.
- Insure that all local employees are provided IT orientation (coordinate with HR on new hires) and are familiar with IT resources and standards. This responsibility applies to a thorough orientation for new hires and additional or follow-up training for existing staff.
- Develop office specific IT training materials and provide or coordinate both group and individual training.
- Troubleshoot network connectivity and performance issues.
- DNS and WINS name resolution troubleshooting.
- Implementation, deployment and support of past and current Windows Server platform, Windows PC platform, and Mac OS.
- Create and maintain Active Directory security principles (User accounts, groups, computer accounts) for local resources in compliance with corporate IT standards.
- Windows operating system installation and configuration
- Use of Symantec Ghost, Windows Deployment Services, SCCM, or alternative for computer OS image deployment.
- some experience with MACINTOSH OS installation and configuration including proper domain membership, name resolution settings, and Windows file sharing - Required for sites with one or more Mac clients is desired... Implement and manage Mac OS printing and font management - Required for sites with one or more Mac clients.
- PC hardware configuration
- Server hardware configuration (as directed by IT Core Server and Storage team)
- PC and server hardware troubleshooting
- Provide first-tier troubleshooting for phone system issues.