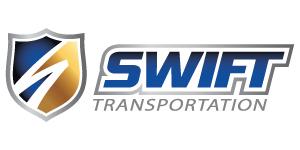 Detail/Washer Technician at Swift Transportation
Brundidge, AL
When you join the Swift Team, you have a powerful force behind you. One that always has your back. We're one of the biggest fleets on the road and we make our presence known, with more than 16,000 trucks, 60,000 trailers, and 16,000 company drivers. We're dedicated to those to keeping our trucks moving and we need skilled detailers to be the backbone of our fleet.
Primary Purpose and Essential Functions: Full equipment detail including washing of tractor or trailer exteriors and clean truck or trailer interiors.
Clean interior of tractors and trailers including seats, carpets, and head liners to meet trade and customer specifications.
Wash exterior of trade,customer and company owned trucks and trailers.
Locate and clean oil leaks on engines, transmissions, rear ends, and wheel seals.
Ensure final detail is complete, which consists of polishing tires, dash boards, floors, and clean windows on tractors.
Maintain a positive work atmosphere by acting and communicating in a manner which facilitates the success of business operations in order to meet company demands and expectations.
Perform additional duties as assigned by management.
Skills: Knowledge of cleaning compounds and how to effectively use them.
Education: High School diploma/GED
Experience Required: Six (6) months auto/truck detailing and familiarity with Shop materials, chemical's and environment preferred.
We look forward to you joining the team!

AV123