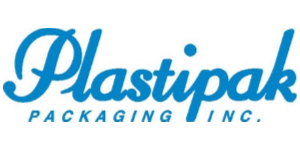 Detroit Regional Dollars for Scholars - Post-Secondary Transition Coach (Part-Time, Independent Contractor)-Plastipak GBTC - Plymouth, MI at Plastipak
Plymouth, MI
Plastipak Packaging is a global industry leader in the design, manufacturing, and recycling of plastic rigid containers. Our list of customers include some of the worlds most recognized and respected brands such as Procter & Gamble, Kraft Foods and Pepsi, just to name a few. Our commitment to our employees is demonstrated in numerous awards for innovation, environmental sustainability, and corporate citizenship.
Plastipak follows industry leading protocols to address COVID-19, including regular disinfection, electrostatic cleaning and temperature sensing kiosks at most locations.  We strictly adhere to all CDC guidelines to provide a safe working environment for our associates and visitors; including face coverings, social distancing, and hand sanitizer stations.
Named one of America's Best Employers in Michigan by Forbes in 2020, ​ Plastipak offers many great benefits, including:
MEDICAL, DENTAL AND VISION INSURANCE
PAID TIME OFF (PTO) AND COMPANY HOLIDAYS
PART TIME AND FULL TIME OPPORTUNITIES
401(K) AND PROFIT SHARING PLAN WITH COMPANY MATCH
TUITION ASSISTANCE
COMPANY PAID LIFE INSURANCE AND DISABILITY
DEPENDENT CARE FLEXIBLE SPENDING ACCOUNT
TELEMEDICINE
PET INSURANCE
TECHNICAL SKILLS TRAINING
LEADERSHIP TRAINING OPPORTUNITIES
REFERRAL BONUS PROGRAM
In order to process your job application, Plastipak collects and stores the personal information that you submit via this website. Please refer to Plastipak's Privacy Policy to understand how Plastipak uses and protects the information that you provide. 
Plastipak is an equal opportunity employer.
Position Description:
As the Post-Secondary Transition Coach with Detroit Regional Dollars for Scholars, you will work with over 100 local high school seniors and their families, guiding them through the college application, selection and enrollment process to ensure a smooth transition to post-secondary education.
This is a part-time, independent contractor role at 20 hours per week. The schedule is flexible, but would need to be completed during business hours.
Responsibilities:
Post-Secondary Planning— Coach students through the post-secondary application, selection and enrollment process.

Engage students through their personalized reach, match and safety strategy for post-secondary institutions.
Provide reminders, coaching and guidance to students regarding post-secondary applications, navigating deadlines, comparing college options and costs, etc.
Walk students through the college enrollment process and track milestones achieved in the student information system.
Assist in coordinating senior focused programming and experiences like FAFSA completion sessions, financial literacy sessions, comparing aid award letters, etc.
Parent/Guardian Engagement— Create and manage promotional materials and campaigns to involve students' families in the post-secondary planning and transition processes.
Data Collection— Work alongside the Next Level Scholars Program Manager to collect necessary data to demonstrate student success.
Qualifications:
Requires a baccalaureate degree from an accredited college or university.
Proficiency with the Microsoft Office suite (Word, Excel, PowerPoint, Outlook, Publisher).
Highly organized, detail-oriented and self-motivated; able to take initiative, manage, and complete multiple tasks within deadlines and within budget.
Commitment to ongoing self-improvement and professional development.
Emotionally mature and be able to handle difficult and complex student situations.
Ability to solve practical problems and deal with frequently changing variables.
Strong interpersonal and coaching skills for both peers and students.
Ability to network, work with others, and enjoys meeting new people.
Comfortable and confident in public speaking.
Desire to help metro Detroit students overcome hurdles to achieve a post-secondary degree.
Bi-lingual fluency in English and Spanish or Arabic a plus.
Ability to invoice as an independent contractor.