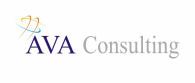 Developer IV at AVA Consulting
Lewisville, TX 75067
Job Description: ETIL

JOB SUMMARY
Analyzes, designs, implements, and supports related applications. Thorough knowledge of Software Development Life Cycle processes/procedures is also required.
ESSENTIAL JOB FUNCTIONS

1.Performs maintenance and enhancements on applications (functional and related reports) with limited supervision with regards to code development in accordance with established naming conventions and standards, implementation procedures, and post production testing.
2.Delivers efficient code that minimizes system performance impacts and minimizes post-installation issues. Tests thoroughly.
3.Works with Business Analysts and Technical Analysts to further define specifications, indicate areas of system impact, and continuously communicates project status and needs.
4.Assists the application support team in troubleshooting and resolving application system errors. Resolves tickets in a prompt manner without assistance.
5.Creates detailed technical documentation of system enhancements. Examples of documents include: Design Specifications Documents, Report Guides, System Description Documents, and Change Control Forms.
6.Follows the Software Development Life Cycle policies and procedures.
EDUCATION / EXPERIENCE REQUIREMENTS
College degree preferred. 10+ years of professional Application Development experience.
PHYSICAL CONDITIONS/WORKING ENVIRONMENT

The work environment characteristics described here are representative of those an employee encounters while performing the essential functions of this job. Reasonable accommodations may be made to enable individuals with disabilities to perform the essential functions.

Individuals may need to sit or stand as needed; may require walking, primarily on a level surface, throughout the day; reaching above shoulder heights, below the waist or lifting as required to file documents or store materials; proper lifting techniques required; may include lifting up to 25 pounds for files or paper.

Note any additional physical requirements for the job (e.g. heavy lifting requirements).