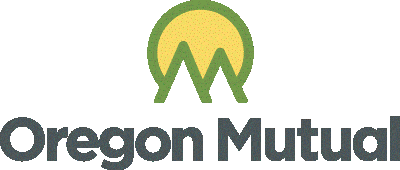 DevOps Engineer (Cloud) at Oregon Mutual Insurance
Minneapolis, MN 55404
Oregon Mutual Insurance Company, a regional carrier is the western states, offers a wonderful opportunity to perform, excel and grow in the insurance industry as an DevOps Engineer, Cloud Computing within the IT team! We are seeking a highly motivated individual with a successful track record in architecting, developing and supporting systems and infrastructure in a cloud computing environment including hybrid on-premises architectures. Telecommuting opportunity for the right candidate.
Minimum Qualifications
A minimum of 5 + years relevant experience or any equivalent combination of education, training and experience that demonstrates the required abilities and skills.

Experience with source control,

automation, and orchestration tools such as

Terraform

, AWS

CloudFormation

, Azure

DevOps

, AWS Developer Tools, Jenkins,

Git

, etc. in a cloud environment.

Experience designing and building infrastructure and web application environments on AWS, including se

rvices such as EC2, S3, ELB, RDS, etc.

3 to 5 years of demonstrated experience in

DevOps

, including continuous integration/delivery/deployment, automation, release and configuration management, and monitoring and alerting.

Proven analytical and critical th

inking skills in a complex compute environments.

Passion for learning, continuous improvement, teaching, and mentoring.
Preferred Qualifications
Ability to create and utilize AWS Cloud Formation templates to automate creation of AWS images.

Advanced Script

ing skills with PowerShell or Python as applied to orchestration and automation of infrastructure.

Advanced skills with security and security principles as applied to infrastructure and internet computing.

A team player capable of high performance, flexibi

lity in a dynamic working environment.

Skill and ability to train others on technical and procedural topics.
Attributes of a Successful Candidate
Strategic thinking: Improve ability to see the big picture and take a longer range, broader business perspecti

ve. Learn to step back from the day-to-day tactical details of the business and focus on the "why", not just the "what and "how."

Communication: Demonstrate to others that you value what they have to say. Use active listening, open-ended questions, body la

nguage, and eliminate distractions that get in the way of your ability to listen. Communicate in an authentic way that inspires others.

Voices opinions and presents clear rationale. Uses data or factual evidence to influence

Coaching/Leadership: Learn to g

uide and help develop others in the department. Learn to implement and sustain change in the department,

 

division

 

and company.

Cross-functional knowledge and perspective: Learn about other aspects of the business. Improve your understanding of the insuranc

e industry. Get closer to our customers and understand what they need and value.

Collaboration: Improve relationships with peers. Be a better partner, understand their goals and needs, and learn to work together to help achieve each other's goals.
Oregon Mutual offers a pleasant working environment and a history of business spanning more than 100 years. In addition to benefits already offered, we also include a free onsite workout facility and free parking in our McMinnville location!
Equal Opportunity Employer
www.ormutual.com

Competitive pay and comprehensive benefits