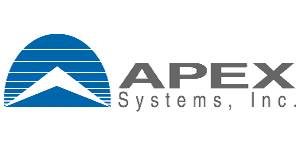 DevOps Engineer at Apex Systems
Philadelphia, PA
Job Description
Job #:
 1018198
Automation Engineer
Philadelphia, PA or Plymouth Meeting, PA
We are currently seeking an Automation Engineer to join a newly formed DevOps team.  This person should be a student of technology and will have a passion towards automation.  This team has been tasked with creating automated solutions within our company's enterprise server environment.  Interested and qualified candidates are encouraged to apply by contacting Technical Recruiter, Matt Hagenbach.E:

mhagenbach@apexsystems.com

P: 215-591-9065
Responsible for highly complex technical solutions in the middleware environment supporting the configuration and tuning of Java, Tomcat, JBOSS, and Weblogic applications.
Collaborate with engineering to integrate new technologies and new application projects into the Middleware Application space
Assesses and optimizes system performance and system capacity.
Create and develop local system engineering standards, best practices, support guidelines and procedures
Provides escalated support and leads troubleshooting and-or problem resolution for Middleware  Application systems; and document root cause report for management.
Investigates and evaluates timing and implementation of next versions for existing Middleware Application environment within current architecture
Evaluate and help integrate specialized automation tools, scripts, and processes for the administration and performance monitoring of system.
Participates in disaster recovery planning, and plan disaster recovery tests in conjunction of application support teams.
Vendor collaboration is required and may include management of vendors for technical support and issues.
Extensive interaction with IT professionals such as Systems and Network Engineers, Security and Architects is required
Monitor performance of servers and take appropriate proactive measures to prevent impacts for applications
Customer interaction for problem resolution and escalated issues is typically required.
Provide technical mentoring for new engineers
Basic Qualifications
7+ years application development and implementation experience.
Minimum Qualifications
5 or more years of experience with increasing responsibilities implementing, administrating, and tuning Java, Tomcat, JBOSS, and Weblogic application servers is a must
Experience with configuration management using Puppet, Ruby, and Python or similar tools
Has performed in capacity of technical expert to less experienced staff or develops highly complex original code.
Should possess strong analytical and problem solving skills
Preferred Skills
Must be a quick thinker, learner, go-doer who can independently resolve problems with less direction.
A good team player who can collaborate and work closely with multiple functional groups.
Must have strong and effective communication skills, and ability to multi-task and work under stringent timelines within a strong, high energy team environment.
Demonstrated Leadership skills.  Experience acting as a lead on projects and to other team members.
Experience with Ruby, Python, Apache, GIT, PERL, and/or Unix Shell scripting is a plus.
F5 and Global Traffic Management (GTM) load balancing
SSL/MASSL security certificate management
Experience with Wily Introscope and SPLUNK toolsets is a plus.
Bachelor degree or equivalent in a relevant field
EEO Employer
Apex Systems is an equal opportunity employer. We do not discriminate or allow discrimination on the basis of race, color, religion, creed, sex (including pregnancy, childbirth, breastfeeding, or related medical conditions), age, sexual orientation, gender identity, national origin, ancestry, citizenship, genetic information, registered domestic partner status, marital status, disability, status as a crime victim, protected veteran status, political affiliation, union membership, or any other characteristic protected by law. Apex will consider qualified applicants with criminal histories in a manner consistent with the requirements of applicable law. If you have visited our website in search of information on employment opportunities or to apply for a position, and you require an accommodation in using our website for a search or application, please contact our Employee Services Department at 844-463-6178-6178.