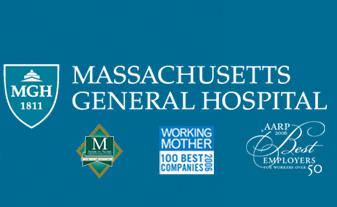 Diagnostic Medical Physicist at Massachusetts General Hospital
Boston, MA
Description
true
Diagnostic Medical Physicist3136633
The Department of Radiology at Brigham and Women's Hospital is seeking a Board Certified Diagnostic Medical Physicist to join the Radiology Physics group reporting to the Chief of Diagnostic Medical Physics.  Academic rank, if appropriate, will depend on qualifications and experience; salary will be commensurate with qualifications and experience.
Duties and Responsibilities
As a member of the Division of Diagnostic Medical Physics, clinical responsibilities include pre-purchase review and acceptance testing of new equipment, annual performance testing of existing equipment; room shielding design and shielding surveys for new and modified facilities; patient dose estimation; participation in ACR accreditations of CT scanners, diagnostic and breast ultrasound and mammography facilities; dose management and review of imaging protocols; quality control of imaging equipment and determination of delivered dose; development and direction of quality assurance and safety programs and compliance with applicable federal and state regulations; consultation regarding radiation dose and risk in medical imaging.  
Active participation in the Radiology Residents' physics teaching program and other departmental training and education efforts is required.  It is expected that the successful candidate will work with clinical radiologists and technologists in quality improvement projects and participate in departmental and divisional research efforts as well as pursuing his or her own research interests.
Qualified candidates will have at least a Master's Degree in Medical Physics, preferably a Ph.D. and Certification in Diagnostic Medical Physics from the American Board of Radiology (ABR) or other recognized equivalent body. 
Facilities
The Radiology department has a fully digital equipment inventory with state of-the-art imaging capabilities and a large Radiology Residency Program.  Brigham and Women's Hospital and Harvard Medical School are equal opportunity/affirmative action employers.  Women and under-represented minorities are encouraged to apply.
Contact Information:
Please, send a letter of interest electronically to:
Dr. Leena M. Hamberg
Associate Professor, Harvard Medical School
Chief, Division of Diagnostic Medical Physics
Brigham and Women's Hospital
Thorn-334B, 75 Francis Street
Boston, MA 02115, USA
E-mail: lhamberg@bwh.harvard.edu
Brigham and Women's Hospital is an Equal Opportunity Employer.  All qualified applicants will receive consideration for employment without regard to race, color, religion, creed, sex, sexual orientation, gender identity, national origin, ancestry, age, veteran status, disability unrelated to job requirements, genetic information, military service, or other protected status.
BWH Boston Main Campus02115Radiation Therapy/Dosimetry