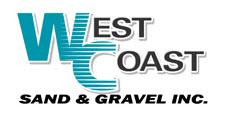 Diesel Mechanic / Technician from West Coast Sand & Gravel
BUENA PARK, CA 90620
Job Description
Are you looking for that right opportunity which will allow you to use your skills and ability? Do you want opportunity for growth? Our technicians provide superior service on our equipment. They work on the equipment front to back, top to bottom. We do everything from PM's to major overhauls of engines and transmissions. We are looking for well-trained, highly organized professionals with their own tools that take pride in their work and can perform various duties as required throughout the day. Successful candidates will be responsible for diagnosing and repairing medium to heavy duty trucks.
At WC Logistics, our core values of Safety, Service, and Stewardship have provided a solid foundation for many years. We are looking for safety conscious mechanics with the ability to work as a team. We care about our technician's safety, and show it by demanding solid safety practices of all our technicians and managers. Pride, safety, training, growth, opportunity, great benefits and rewards. Check us out, we may be the Company for you!
Responsibilities:
· Diagnose trucks based on observational and mechanical testing as well as information provided by the driver.
· Repair vehicles based on the diagnosed issues.
· Perform all levels of preventive maintenance services on truck and trailer equipment
· Inspect brake systems, steering mechanisms, wheel bearings, and other important parts to ensure that they are in proper operating condition
· Repairing and troubleshooting of major components such as engine, transmissions and differentials, to include replacing complete assemblies, turbochargers, fuel system components etc.
· Identify and determine parts required for repair of disassembled units
· Perform routine maintenance such as changing oil, checking batteries, and lubricating equipment and machinery.
· Maintain work area appearance and safety
· Other projects and tasks as assigned by supervisor
Skills:
· Good communication skills
· Electronic Engine and Software Experience a Plus
· Valid driver's license
· Knowledge of tools and equipment required to conduct all repairs
· Ability to operate diagnostic tools required
Requirements:
· Must be willing to work outside
· Must Have own tools.
· Pass background check
· Pass pre-employment physical/drug screening check
Offering:
· Hourly full-time position M-F Start time is 8 am to 6-7 pm (10 hour days)
Overtime after 8 hours
· Weekends off
· Pay based upon experience.
· Excellent Benefit Package, including medical, dental, vision and life.
· Paid Vacation
· Paid Holidays
· Monthly Bonus Program
· 401K with company match
· Opportunity for growth with the company
Transportation Allowance
Paid Holidays
Paid sick days
Performance bonus
401K
Employee Events
Maternity/Paternity Paid Leave
Medical, Dental and Vision
Donation-Matching Program
Long Term Disability
Merchandise Discounts
Vacation/paid time off
Military Leave
Employee Referral Program
Prescription Drug Coverage
Professional Development
Flexible Schedules
Retirement / Pension Plans
Life Insurance
65,000 - 85,000 /year
We offer a very competitive compensation plan based on experience. Weekends off!