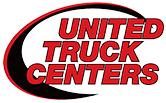 Diesel Technician at United Truck Centers, Inc.
Sylmar, CA 91342
Technician Diesel Heavy & Medium Duty Truck
If you are independent and don't like micro-management, then this is the job for you! UNITED is looking for an ADVANCED LEVEL diesel technician with a wide breadth of experience who can diagnose, troubleshoot, and repair all aspects medium/heavy-duty trucks. UNITED is an established CUMMIN'S dealership known as the superior brand of fleet maintenance and sales for the past 35 years.
Able and flexible to work an average of 4-8 hours per week of overtime. Encouraged to apply in-person for same day interview.
This is an immediate need and I would like to hire ASAP.
3 + years demonstrated medium or heavy duty diesel truck experience – all makes and models

Basic computer skills to operate today's diagnostic electronic tools

Troubleshoot and repair diesel engines

Electronic diagnostics

Electrical troubleshooting abilities

Quality workmanship

Focused, motivated, dependable and have a positive attitude
Paid sick days
Vacation/paid time off
Paid Holidays
401K
Medical, Dental and Vision
24 - 30 /hour
Diesel Mechanic
What is this?