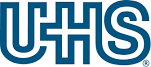 DIET TECH - (95248) at Universal Health Services
WEST PALM BEACH, FL
Location
WEST PALM BEACH, FL 33414 US (Primary)

Career Area
Support & Entry Level
Job Description
Diet Techs work various trayline positions under the supervisor of the Food and Nutrition Management team.  Assigned to visit patients for menu selections. Responsible for tray accuracy, diet accuracy, and timeliness of service. Cleans all assigned work areas, including sweeping and mopping of floors and refrigerators. Re-stocks food and non-food supplies in work areas. May make patient snacks and/or deliver snacks/supplies to the patient care units. Removes garbage and boxes from department per policy and procedure.
Records temperatures of the food, freezers and refrigerators daily. Works in dish room, pots and pans and trayline as necessary. May deliver trays to patients as needed. Sweeps and mops floors in the serving and dining areas.
May be cross-trained for other positions within the department.  Exhibits excellent customer service skills in all interactions with patients, visitors, Physicians, co-workers, hospital and supervisory staff.
Job Requirements
1 Year Hospital food service experience preferred.
Knowledge of HealthCare standard diets
Servsafe certified a plus