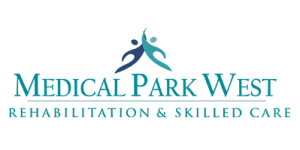 Dietary Aide at Medical Park West Rehabilitation
Norman, OK
Help us prepare delicious nutritional food for our residents! Medical Park West Rehabilitation and Skilled Care is seeking a Dietary Aide to join our food service team. In this role, you will assist the food service team in creating a positive and healthy dining experience for residents.
As a Dietary Aide, you will be responsible for:
Assisting with meal and snack preparation
Working in the dish room as requested
Serving food and/or assisting residents
Maintaining the cleanliness and sanitation of kitchens and dining rooms
Requirements
As a part of our Food Service team, you'll make a difference in the lives of seniors every day! Are you ready to get started? Here's what you'll need to qualify for this exciting opportunity.
Dietary Aide requirements:
High school graduate
Experience in quantity food preparation/production, preferred
Experience in long-term care setting, preferred
Effective communication and interpersonal skills