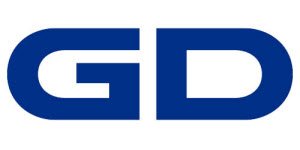 Dietician at General Dynamics Information Technology
San Antonio, TX
Type of Requisition: Regular

Clearance Level Must Be Able to Obtain: None

Public Trust/Other Required: NACLC (T3)

Job Family: Diet & Nutrition


GDIT 's military health team is HIRING a Dietician to support the 59th Medical Wing (MDW), located at Lackland Air Force Base in San Antonio, Texas.


The 59th Medical Wing Science and Technology (ST) office advises and conducts clinical and translational research on matters pertaining to the medical aspects of the Air Expeditionary Force and the health of Air Force (AF) personnel and beneficiaries. In order to support the required research, ST offices conduct translational research in the areas of emergency medical care, combat casualty care, force health protection, restorative medicine, clinical and rehabilitative medicine and specialty centers.


Learn more about the 59th MDW HERE at http://https://www.59mdw.af.mil/


Duties & Responsibilities:


+ Provide dietary education to patients in the Diabetes Self-Management Education and Support (DSMES) classes to facilitate interaction and recruitment for study.

+ Meet with potential research subjects to explain the research project in detail and enroll eligible subjects into the study by obtaining written informed consent.

+ Provide initial nutritional assessment and collect baseline data.

+ Calculate nutrient and energy intake values and assist in evaluating data from subject's dietary history.

+ Assist subjects in identifying a personalized health goal.

+ Schedule subjects for research appointment(s) as determined by the protocol.

+ Provide coaching, support, and motivation for participants enrolled in the study.

+ Coordinate patient intervention and monitor patient response to protocol intervention.

+ Monitor and evaluate outcomes directly related to the health goals established by subjects.

+ Provide expertise in designing a personalized dietary intervention to subjects who desire to lose weight and improve their diet.

+ Update research study notes for in-person study visits and one-on-one visits.

+ Attend monthly clinic/research meetings.

+ Obtain and maintain required research certification including CITI training, HIPAA training, etc.

+ Maintain data, prepare reports and presentations as needed.

+ Submit progress reports to study sponsors and appropriate compliance committees as required by local policies and the protocol.

+ Communicate study progress and results to the PI appropriately.

+ Maintain RD certification.

+ Travel may be required.


Minimum Qualifications and Experience:


+ Registered dietitian or Master's trained in other health-related discipline (health educator, health psychology, exercise physiology, nursing, social work, etc.)

+ Minimum two (2) years clinical experience is required within the past three (3) years.


#militaryhealthgditjobs


null

We are GDIT. The people supporting some of the most complex government, defense, and intelligence projects across the country. We deliver. Bringing the expertise needed to understand and advance critical missions. We transform. Shifting the ways clients invest in, integrate, and innovate technology solutions. We ensure today is safe and tomorrow is smarter. We are there. On the ground, beside our clients, in the lab, and everywhere in between. Offering the technology transformations, strategy, and mission services needed to get the job done.
GDIT is an Equal Opportunity/Affirmative Action employer. All qualified applicants will receive consideration for employment without regard to race, color, religion, sex, sexual orientation, gender identity, national origin, disability, or veteran status, or any other protected class.