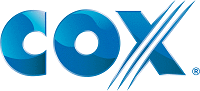 Digital Audience Specialist Part time at Cox Enterprises
Dayton, OH
Cox Media Group Ohio is one of the leading converged operation in the media industry, blending digital, newspaper, radio and TV under one roof and creating a unique experience for multimedia learning. We commit to offering you the opportunity to be part of a dynamic team that launches new products, tests different technologies, collaborates on cross-platform initiatives and supports our core mission: to engage our audiences with the most trusted, valuable and timely news and information across all devices.
You also will develop skills of digital content judgment, brand management and revenue generation. Our digital brands reach 10 million visitors every month, guaranteeing a large, captive audience for your work.
The Digital team focuses on developing and serving audience for our news brands, including WHIO-TV, Dayton Daily News, AM 1290 and News 95.7 WHIO Radio, Dayton.com, Journal-News, Springfield News-Sun, K99.1FM, and 95.3 The Eagle.
Digital Audience Specialist (with focus on social media):
Role Expectations: 

• Grow audience for CMGO social media brands to hit overall audience targets (e.g., pageviews, social referrals, video views, etc.)
• Curate, optimize and deliver digital-first content for a social/mobile audience
• Use strong writing and visual/digital storytelling skills to create effective, engaging social media content for several social media platforms, including (but not limited to) Facebook, Instagram, and Twitter
• Work to ensure immediate social media presence during breaking news and other audience events (e.g., elections, weather, live event coverage)
• Daily management and programming of CMGO social media channels, including optimizing content for social media audience
• Employ news judgment to select brand-appropriate content for all CMGO brands and platforms (for social media, post content that effectively reflects each brand's specific parameters, mission statement, and brand promise)
• Create, coordinate & implement digital promotional strategy for key content initiatives, from creation and optimization to distribution
• Use metrics to track growth/engagement of social media audience, create benchmarks, track to overall CMGO targets & share findings with team
• Identify and implement innovative ideas to amplify audience growth across devices and platforms, with an emphasis on mobile -- take calculated digital risks, engage in growth-hacking, experiments/tests and share findings with team
• Help train others on social media best practices, including content strategy, best practices and tease writing
• Ability to be flexible and work in a high-energy, fast-paced, urgent environment
• Be a proactive problem-solver and self-starter who values collaboration, group feedback, and helps others find solutions
• Utilize strong presentation skills – must be able to present in front of groups when needed
• Effective, regular communication with colleagues, managers and other stakeholders across departments
• Stay current on digital audience, technology and advertising trends to help drive business development
• Actively watch, listen to, read or otherwise review CMGO products across all platforms (TV, radio, print, digital)
• Scheduling flexibility – this is a 24/7 newsroom, and candidate will be expected to work evenings, weekends and holidays
• Support other areas of Digital production/operations when needed, including but not limited to sites, apps, newsletters, etc.



Qualifications:
Minimum Requirements:

• Bachelor's degree in relevant discipline or equivalent experience
• Digital experience required
• Excellent communication and presentation skills, both verbal and written
• Ability to support a 24/7 operation, including working nights, overnights, and weekends

Reporting Relationship
• Has no authority or responsibility for the supervision of staff

About Cox Media Group
Cox Media Group is an integrated broadcasting, publishing and digital media company. The company's operations currently include broadcast television stations, radio stations, daily newspapers, and digital sites.  Additionally, CMG operates the National Advertising Platform businesses of CoxReps - the country's biggest television rep firm - Gamut, and Videa. The company also offers a full suite of local and regional advertising services through its Local Solutions and Ideabar businesses. CMG currently operates in more than 20 media markets and reaches approximately 52 million Americans weekly across all platforms.  For more information about Cox Media Group, please check us out online at www.coxmediagroup.com .
Cox is an Equal Employment Opportunity employer - All qualified applicants/employees will receive consideration for employment without regard to that individual's age, race, color, religion or creed, national origin or ancestry, sex (including pregnancy), sexual orientation, gender, gender identity, physical or mental disability, veteran status, genetic information, ethnicity, citizenship, or any other characteristic protected by law.
Statement to ALL Third-Party Agencies and Similar Organizations:  Cox accepts resumes only from agencies with which we formally engage their services.   Please do not forward resumes to our applicant tracking system, Cox employees, Cox hiring manager, or send to any Cox facility. Cox is not responsible for any fees or charges associated with unsolicited resumes.