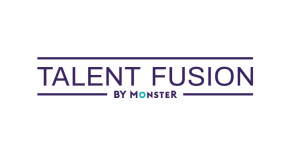 Digital Business Analyst at Talent Fusion
Pittsburgh, PA
POSITION SUMMARY
The Digital Business Analyst position supports the development of IoT Digital Platform data analytics, customer reports, and key initiatives working through the Digital Command Center to drive digital transformation throughout the business.
We are looking for motivated individuals with excellent leadership skills, and the ability to elicit requirements, and query large sets of data to develop analytical models of our systems.  Applicants will have strong modeling skills and is comfortable owning their own data and working from conceptual design through execution.  Applicants should be experienced with writing detailed technical requirements and managing project scope.   
CORE RESPONSIBILITIES AND TASKS
Perform deep dive analysis into vast data to uncover business opportunities.

Use analytical skills to create and test business hypothesis.
Work with business partners to develop requirements, prototype possible technology solutions, and work cross-departmentally, when required, to build a solution.

Develop simplified process and tools that can be used across multiple functional areas within any business segment

Collect feedback to help product management identify and drive innovation for potential new features within our IoT platform and sensor designs
Evaluate and define digital product and business metrics.

Create visual decision tools (dashboards, reports) to spread awareness and adoption of key performance indicators (KPIs) across our organization.
Combine disparate datasets to develop cross-functional solutions
Partner with team members to help tell the story behind the data and prioritize areas of opportunity to drive growth.

Concise and succinct communication
Become a Subject Matter Expert (SME) on operational data. This requires a thorough understanding of IoT technology platform and how products tie to systems of record such as SAP and other data stores.

Manage the Digital Command Center's operational data store

Live our culture and exemplify our Growth Enabling Behaviors to be highly enabled to deliver, highly empowered to succeed and highly accountable to lead
POSITION REQUIREMENTS
FORMAL EDUCATION:
Required:
BS/BA in Computer Science, Information Systems, Business, Engineering or related analytical discipline (equivalent work/military experience will be considered)
Preferred:
MS in Data Science or related field
KNOWLEDGE & EXPERIENCE:
Required:
Minimum of 3 years of experience within either the Manufacturing/Industrial Industry or other related technical discipline

Business Analyst experience – project documentation, requirements gathering & scope management

Self-Motivated and independent worker when necessary to achieve high output results

Strong communication skills via phone and email for interacting with staff, colleagues, customers, and external third parties

Detail oriented individual who is people oriented and has a positive attitude toward assisting others

Ability to follow instructions but also has confidence in making suggestions to improve processes

Ability to identify, at an early stage, complex problems and apply critical thinking for resolution
Preferred:
Industrial engineering / Industrial technology background

Demonstratable experience with predictive analytics