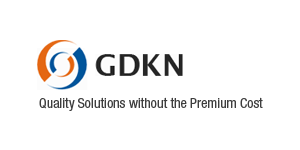 Digital Copywriter at GDKN Corporation
Chicago, IL
Some additional skills sets the Hiring Leader is seeking:
• Experience translating clinically-focused content into member friendly language
• Experience writing copy that drives behavior change, e.g. persuasive copy based on member type
• Experience creating modular content systems for dynamic content on audience type
• Experience writing UI/microcopy
Client is looking a Digital Copywriter who is passionate about creating great content and thrives in a fast-paced environment where your work helps improve people's lives.
You will work closely with stakeholders from all areas of the business and develop deep knowledge of healthcare subjects and audience information needs. Essentially, you will help create content so that it can be delivered at the right time to the right audience – including consumers, members, providers, employers and agents/brokers.
The Digital Copywriter:
• Creates copy that:
o meets business requirements and objectives
o is useful and relevant to targeted digital audiences
o is compliant, SEO optimized, reusable across digital properties, consistent in style and tone, and aligned with brand and marketing messaging
o is aligned with design and in sync with related deliverables
o meets legal and compliance requirements
• Assists with creation and maintenance of content standards, including library of common reusable content
• Works closely with other project team members, including other copywriters, content strategists, visual designers, interaction designers and business analysts
• Works collaboratively and cohesively across teams to gather information in a complex environment with multiple stakeholders and reviews
• Has the ability to receive feedback professionally and respond accordingly in a positive, productive and, as needed, proactive way that produces excellent digital content
• Possesses the ability and confidence to negotiate diplomatically to achieve the most effective digital content • Collaborates with web content strategy experts to execute strategy into the content creation
Key competencies
Process
• Excellent fact-gathering and writing ability, with proven record of accuracy and adherence to style and grammar
• Experience writing digital content and knowledge of best practices
• Familiarity with software development processes (e.g., waterfall, agile)
• Knack for juggling several projects, managing time efficiently and prioritizing appropriately
Collaboration
• Experience working with subject matter experts, content reviewers, editors, legal and compliance, and user experience teams
• Passion for sharing information and helping others be successful
• Focused on team success rather than individual success
Professionalism
• Approachable, respectful, open, transparent and easy to work with – even in stressful situations
• Ability to be self-aware, receive feedback and continually improve
• Ability to produce clarity when confronted with unclear situations
Role Essentials
• At least 3 years of digital content writing experience
• Bachelor's degree in English, Journalism, Communication, Marketing or similar field
• Proven expertise in grammar and style adherence
• Ability to be flexible in a dynamic environment where priorities and processes evolve
• Must be extremely well-organized, capable of handling multiple details simultaneously, and able to easily move between strategic and tactical work
• Familiarity with Search Engine Marketing and Optimization strategies
• Familiarity with content management systems
• Self-starter who takes initiative and ownership
• Excellent verbal, written and presentation skills
• Conversant and comfortable with principles of digital design, writing and editing
• Proficient with: Microsoft Office, SharePoint
Role Desirables:
Experience in insurance, wellness and/or healthcare and/or regulated industries. Experience with legal and compliance review of content. Experience in an Agile environment.