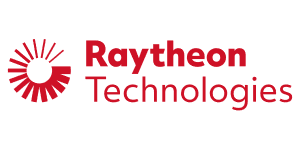 Digital Design/ Fpga Engineer at Raytheon Technologies
El Segundo, CA
This position is for a FPGA Verification engineer to work in our Space RF Communications Electronics Department.  The person hired for this position will develop verification environment utilizing UVM, run randomized and direct testing to achieve closure on functional and code coverage, trace requirement, performs reviews and audits on the simulation test procedures and test environment. Maintain the desire to stay current in the continuously developing field and to expand knowledge base and skills in FPGA design, verification, and digital hardware engineering.
Required Skills
Minimum 4 years of experience in digital hardware FPGA design and verification
Expertise in HVL and HDL (SystemVerilog, Verilog).
Advanced knowledge of HVL methodology (UVM/OVM/VMM).
Solid verification skills in problem solving, constrained random testing, and debugging.
Experience in scripting languages such as Python.
Experience with SystemVerilog Assertion (SVA).
A great teammate with excellent communication skills and the desire to take on diverse challenges.
U.S. Citizenship status is required as this position will require the ability to access US only data systems.
Clearance required within 1st year AND role requires access to US only data
U.S. Citizenship status is required as this position will need a U.S. Security Clearance within 1 year of start date.
Desired Skills:
Designing for space application
Experience with formal verification
Digital signal processing experience
Experience with DDR3/4, PCIe, sRIO, SPI, SpW interfaces
Designing latest Xilinx, Altera, Microsemi FPGAs
Programming experience in C/C++ • Algorithm verification experience using Matlab/Simulink
Required Education:
Bachelor of Science in Electrical Engineering
Desired Education:
Master of Science in Electrical Engineering
Keywords:
Field Programmable Gate Away
Aerospace & Defense
Integrated Circuits
Employment Type
Full-time
Number of Hires
10 - 100
Visa Sponsorship
No
About VirtualFair: 
Virtualfair is every Recruiter's Best Friend. It is a hiring platform that assists both job seekers and 
recruiters for the best virtual interview experience. Virtualfair saves time and resources to help companies hire, while we also commit to delivering the best potential candidates to our clients, like Nike, Pierpoint, Office Depot, and more through sourcing and engaging. Virtualfair offers an improved process for engagement, creating awareness, and pipelining candidates. 
VirtualFair features include: 
Invites and screens diverse qualified candidates
Intuitive video platform with no attendee limit
One-on-One breakout sessions with recruiters