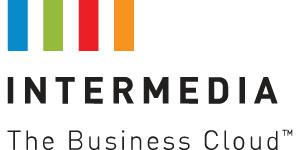 Digital Marketing Manager at Intermedia
Bellevue, WA 98015
Description
Are you looking to make big impact Energetic, creative and love digital marketing
You might be the perfect person to join our team. Our new digital marketing manager will lead the charge to define and execute high impact digital campaigns for our leading-edge tech company. You will help us to plan, implement and monitor our digital campaigns across our many digital networks. Our ideal candidate is someone with a strong digital experience, seasoned in building strong relationships with sales and laser focused on driving quality leads that convert into revenue.  It'll be dynamic, fast-paced and best of all, fun!
About Intermedia
Are you seeking an impactful role in an innovative company that is growing in a rapidly expanding market category Intermedia can offer just the challenge you are looking for. We are an 900+ employee strong Unified Communications as a Service (UCaaS) and business cloud company that serves over a million customers with communication and data applications. What's more, our product roadmap offers even more game-changing innovations than what got us to our strong position today. We serve the SMB marketplace with full featured products that are backed by a 99.999% uptime service level agreement and J.D. Power certified technical support. That's the opportunity Intermedia presents today. We're taking on the world's biggest tech companies in a battle for the multi-billion-dollar business communication and productivity industry.
Are you ready to make your mark  
About The Role
Our marketing organization is a tight team with a passion to lay the tracks for rapid company growth. The Digital Marketing Manager role is core to our charter. In this role, you'll work across the marketing and sales organization to identify, build and implement digital campaigns that drive our direct business.
It's a digital world and we are a Organizationern marketing organization. For that reason, we want a true digital marketing expert who comes with deep knowledge of metrics, marketing automation, CRM, SEO, SEM, paid social, content syndication… how they work, how they fit together, and how they collectively drive a highly efficient motion from touch point to transaction and beyond. This is a critical role for the company, and you'll quickly find yourself immersed in the most exciting projects. You'll get exposure to key leaders and senior executives. If you're a creative self-starter with digital campaign marketing chops looking to contribute, take responsibility, and be recognized, this is the role for you.  
What you will be doing
Drive tangible demand-based growth lead targets and measure tangible results thru SEM, paid social, media and display advertising campaigns
Work and manage our digital agency to drive effective digital strategy, identify improvement and make real time updates
Engage with our direct sales team regularly to design and build the right campaigns to drive high quality demand that meet lead and KPI targets
Curiosity and laser focus on regularly improving measurable KPIs (including ROI, CPL, Conversion rates, etc.)
Immerse yourself in our industry and uses their knowledge to approach digital marketing and acquisition with a strategic and innovative mindset at all times
Conduct regular competitive research on latest trends and technologies, products and companies in our industry
Manage regular and ongoing A/B testing on key digital campaigns to drive efficiencies and optimization
What you will bring to the role 
BA/BS or equivalent working experience.   
4+ years of experience in B2B digital marketing, direct marketing with direct experience in online marketing or media.   
Passion for digital marketing with experience in a highly dynamic mid-market tech B2B company and a growth mindset
Deep knowledge of digital advertising products, (display, search engine marketing, third party media, content syndication, paid social), with the ability to learn new technology  
Experience with A/B testing and proven track record of driving tangible results that impacted business decisions
Experience with Marketo, salesforce.com and Company Analytics—AdWords certifications preferred 
Ability to demonstrate proactive troubleshooting and ability to find creative solutions    
Excellent communicator and creative thinker with an ability to use data to inform all decisions  
Strong planner with a strategic mindset – detail oriented  
Collaborative and flexible while driving to closure with purpose  
Ability to thrive in a fast-paced environment  
Positive, "can-do" attitude and sense of humor  
Experience in cloud services, hosted services, software as a service, or UCaaS a plus