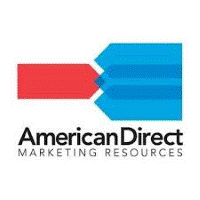 Digital Marketing Manager at DG Partnership
Dallas, TX
Digital Media Manager – Competitive – St. Louis, MO/Dallas, TX
The Role
Are you a self-disciplined and self-motivated digital media marketing professional? American Direct Marketing Resources has an exciting opportunity for a Digital Media Manager.
Tasked with advancing strategic initiatives for the organization, the successful candidate will be responsible for developing and managing digital marketing campaigns for established channels like social, search, and programmatic, alongside for advancing emerging channels like voice or AR.
The key responsibilities of a Digital Media Manager include, but are not limited to:
•Development of a digital strategy to achieve client goals.
•Execution and optimization of digital marketing campaigns; exploration of results, reporting findings (internally and externally); development of next step recommendations which drive continual improvement for our clients.
•Meeting with clients when a subject matter expert is needed, and identifying new opportunities for American Direct using digital technologies (e.g. voice).

The Company
American Direct is a direct response marketing agency with over 37 years of experience working with national brands. From strategy and creative development, through plan implementation and execution, we provide every service to successfully execute direct marketing programs
Today, our company employs over 85 people and conducts marketing campaigns in every state in the U.S. and every Canadian Province.
The Person
The key skills and qualities of a Digital Media Manager:
•2-5 years of experience in digital media buying with a focus on programmatic and social, A/B testing, and integrating multiple channels.
•An understanding of current online marketing trends, techniques, and best practices
•Ability to travel as needed (no more than 20% of the time).

If you'd like to join this exciting, forward thinking company and taking the next step in your career, then please click the apply now button to find out more.
82,425.00 - 111,763.00 /year
Digital Marketing Manager
What is this?